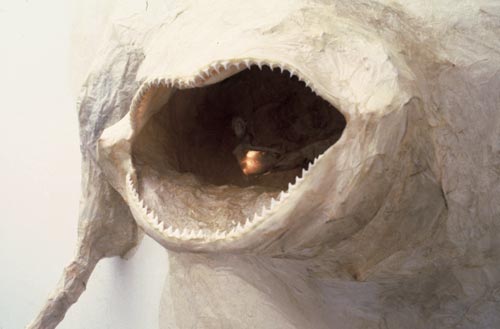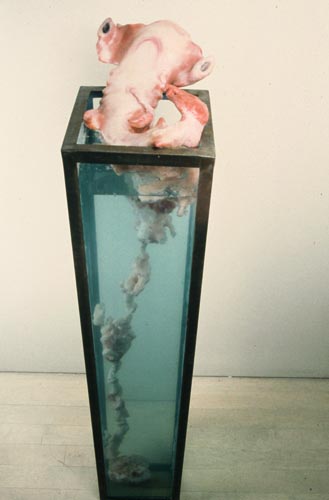 Fetal Hammerhead
Cherrystone in Distress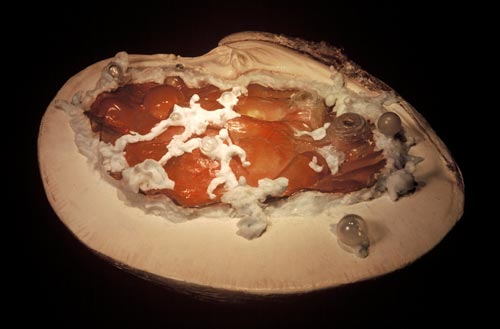 Cherrystone Glamour Shot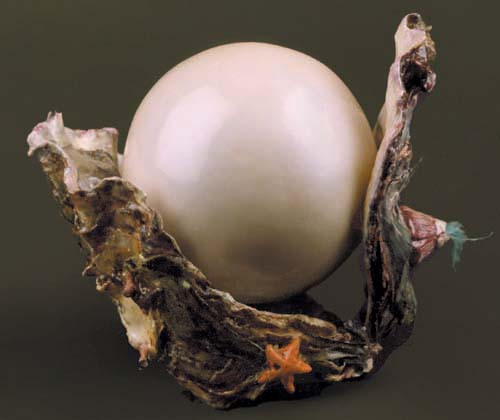 World's Largest Pearl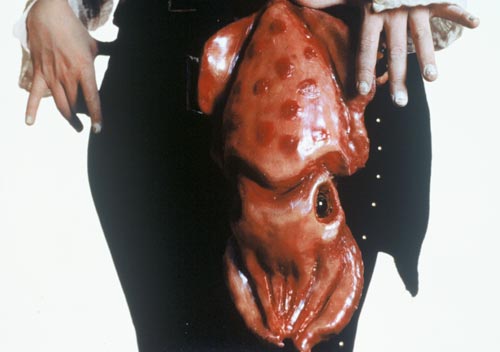 Squirt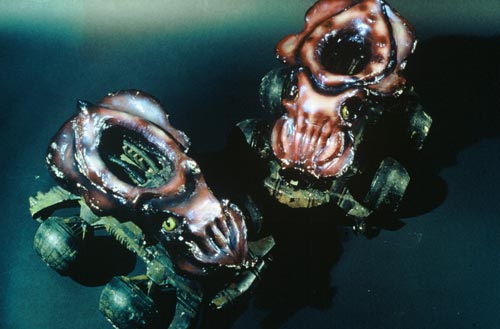 Squid Mobiles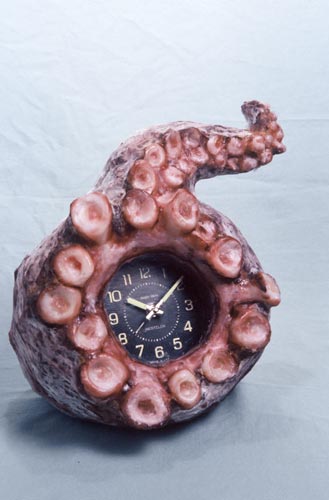 Tentacle Clock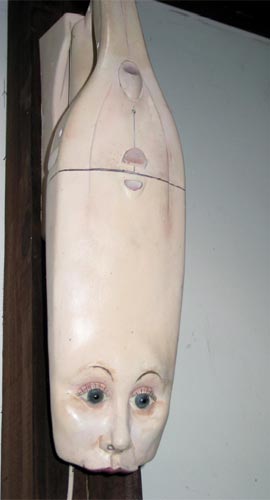 Dust Vac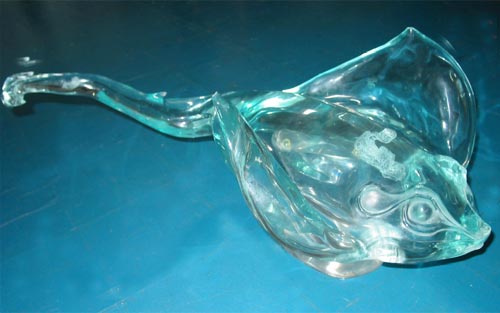 Sting Ship
This body of work explores the relationship between animals, technology and human psychology.
Anthropomorphic Works:
Self Portrait With Shark; shark jaw, rice paper, egg whites, lights, horseshoe crab, 1992.
Fetal Hammerhead; wax, water, metal, 1993.
Cherrystone in Distress; miniature railroad tracks, rocks, shell, twine, 1993.
Cherrystone Glamour Shot; glass, wax, 1997.
World's Largest Pearl; oyster shell, resin, paint, feathers, wax, 1999.
Squirt; mixed media, 1999.
Tentacle Clock; mixed media, 1999.
Self Portrait as a Dustvac; dustvac, resin, glass eyes, hair, 2000.
Stingray Spaceship; cast acrylic, 2000.
Squid Mobiles; mixed media, 2000.