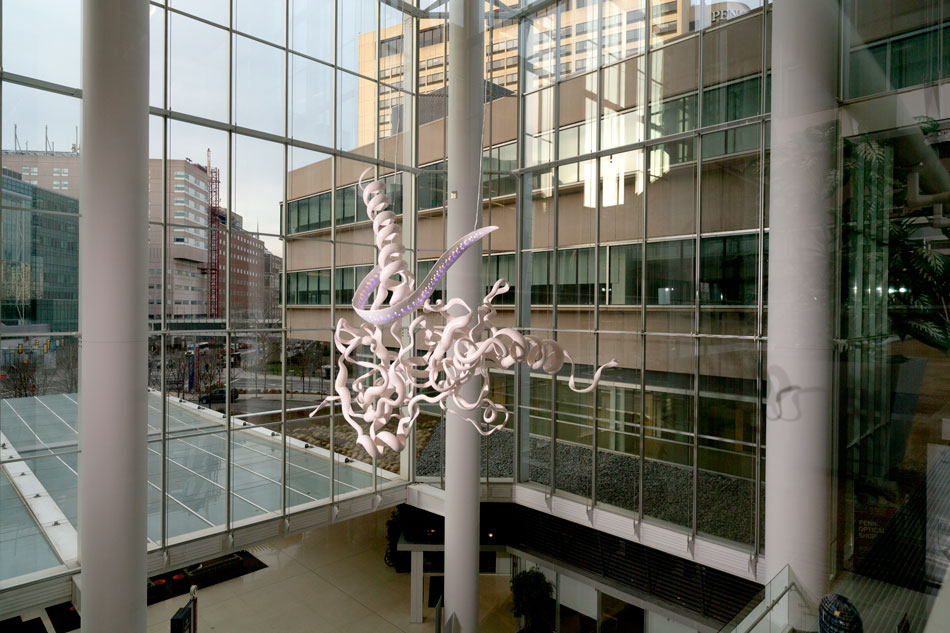 SARS Inhibited depicts a life-size Protease Inhibitor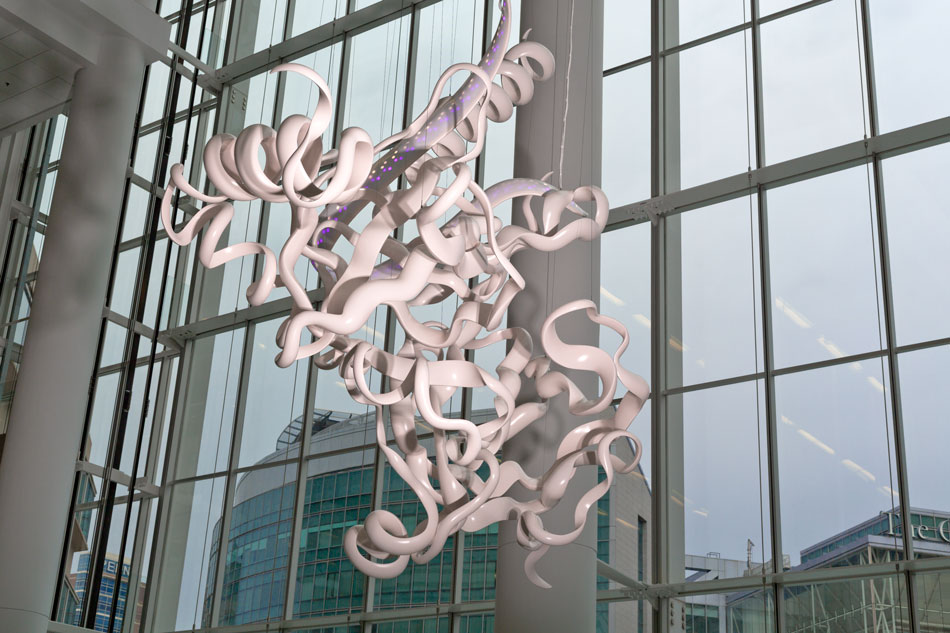 SARS Inhibited sculpture from side angle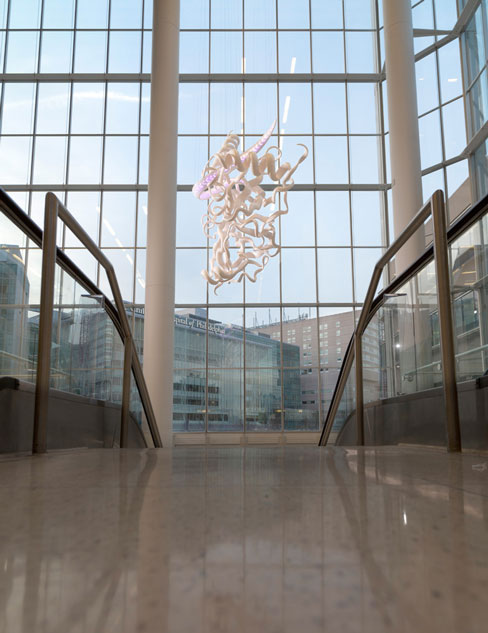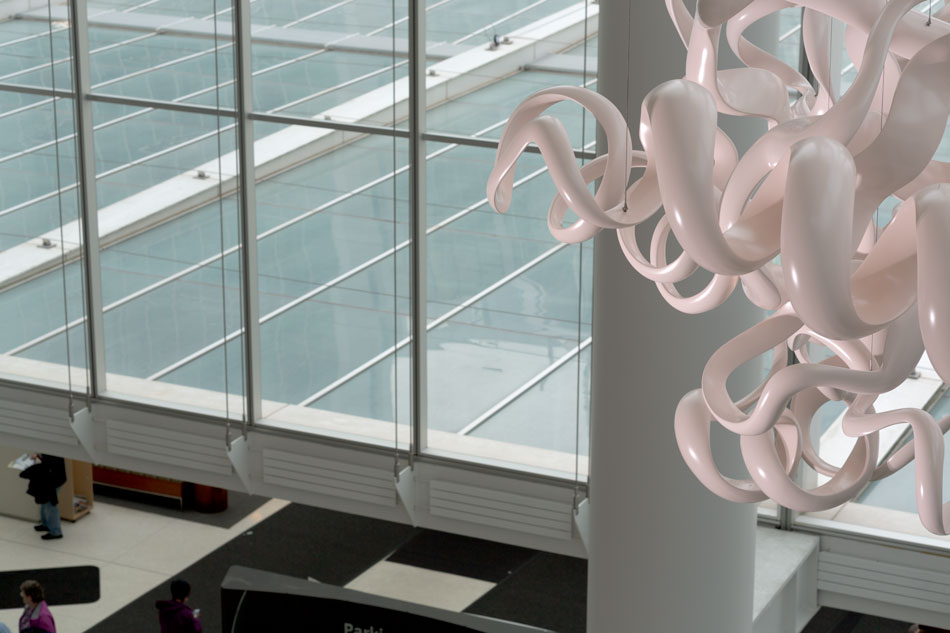 Homologous Hope (2014)
Mara Haseltine was recommended by the architect Rafael Vinoly to create a significant sculptural statement for the entry of a new medical building on the University of Pennsylvania Medical campus. The University asked for a sculpture that would honor both the scientists and the donors of the Basser Center. The Basser center is devoted to the discovery of ways to prevent and treat inherited breast cancer.
Mara interviewed the scientists and the donors for inspiration. Her choice of subject, the BRCA 2 protein, reflects the interests of both. John and Mindy Gray, the donors of the Basser Center, wished the sculpture to honor the memory of Mindy's sister who died of BRAC related breast cancer. They endowed the Center devoted to research of the BRAC genes.
Homologous Hope depicts a key activity of the BRAC2 protein, correctly joining the broken ends of DNA. Some inherited forms cancers, breast, ovarian and prostate, arise as a consequence of defects that render the protein incapable of performing this essential function.
Homologous Hope is a delicate work of art that floats like a cloud above the atrium. Patients and their families entering the building look up and see hope on the horizon, hope inspired by the generosity of the Grays, by the creative environment of University, and by the efforts of the dedicated doctors and scientists working in the Center to prevent and cure BRAC related cancers.