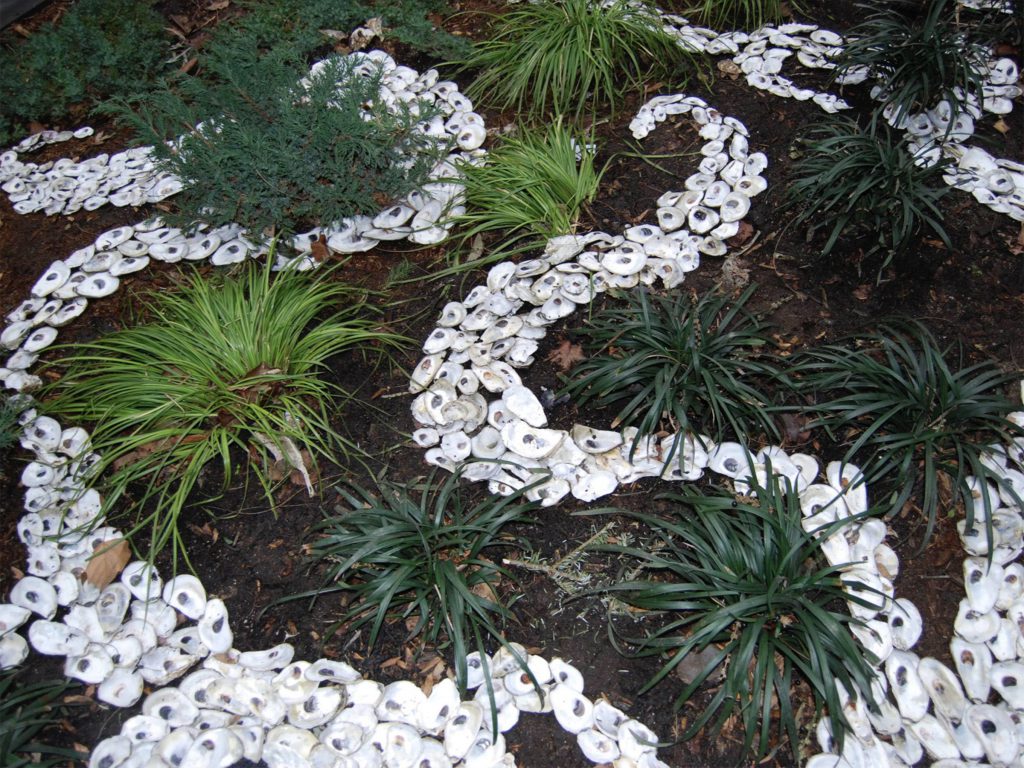 detail above at garden instal at 65 West 11th St, New School Building (on 12th st entrance)
NYC's The New School for Liberal Arts Located at: The New School Courtyard on 66 West, 12th St New York City (front Garden) this innovative project merges public art, environmental awareness and a slice of New York's history and will be on display this Winter and Spring and was created by Haseltine in conjunction with Thanks to The New School, Oyster Gardens of NYC class Fall 2008 for the hard work and inspiration! Eugene Lang College The New School for Liberal Arts, the four-year undergraduate division of The New School, is one of the newest and fastest-growing.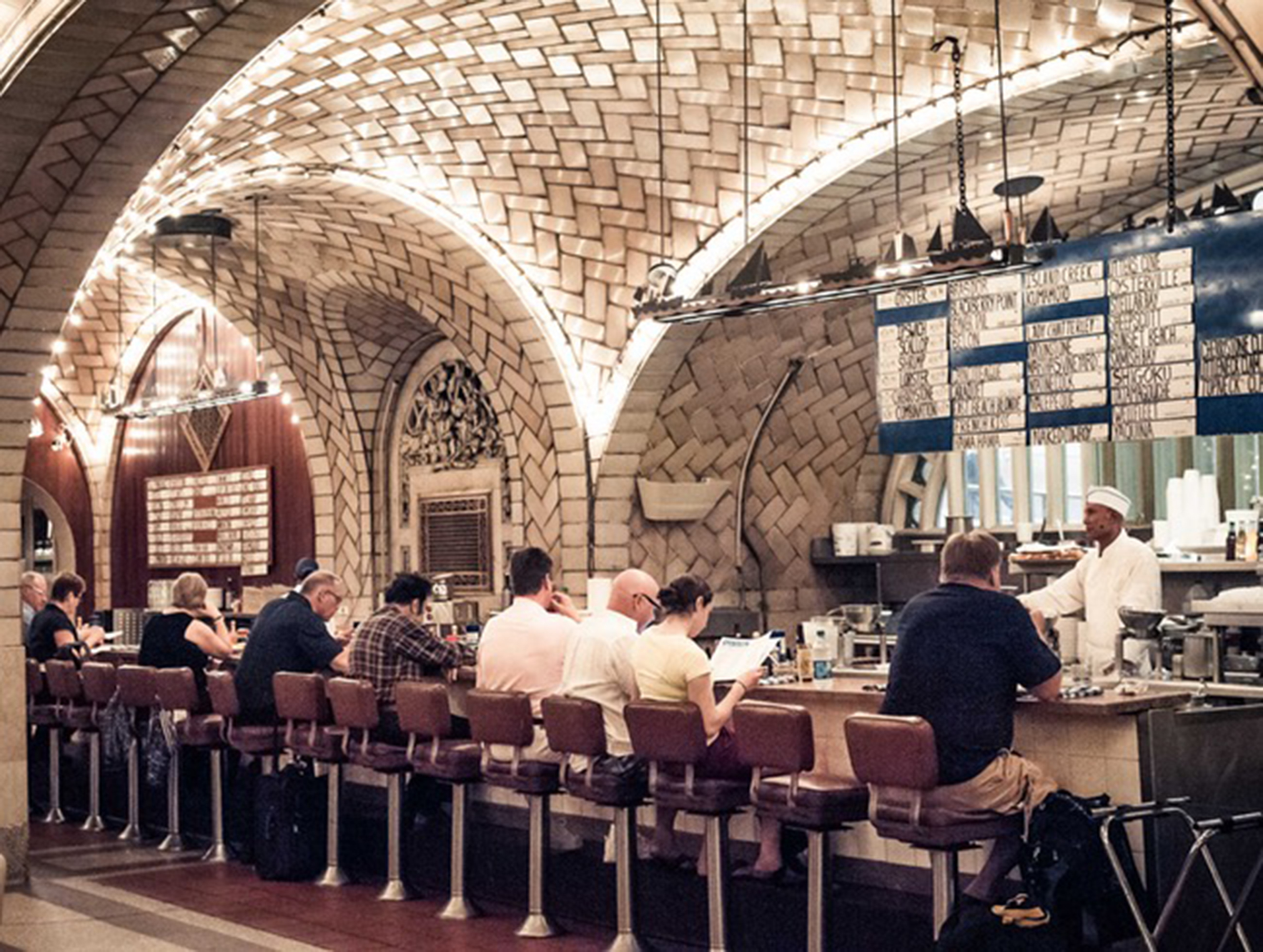 Above Oyster Bar at Grand Central Station
To create this piece students collected one days worth of shell about 5000 sshells from Grand Central Oyster Bar on 42nd St. The students then cleaned and prepared them to create this outdoor piece. It is a historian refrence to the large heaps or "middens" of oyster shell found all over the island of Manhattan from the Indegenious Tribe the Lanape from a time when oyster reefs lined the shores. It also serves a few practicle purposes the first is to overwinter the oysters in the cold so that they are free of disease and can be introduced to the water for restoration and the second is to "sweeten" acidic soil as oysters are high in lime esetinally calcium carbonate which lowers PH.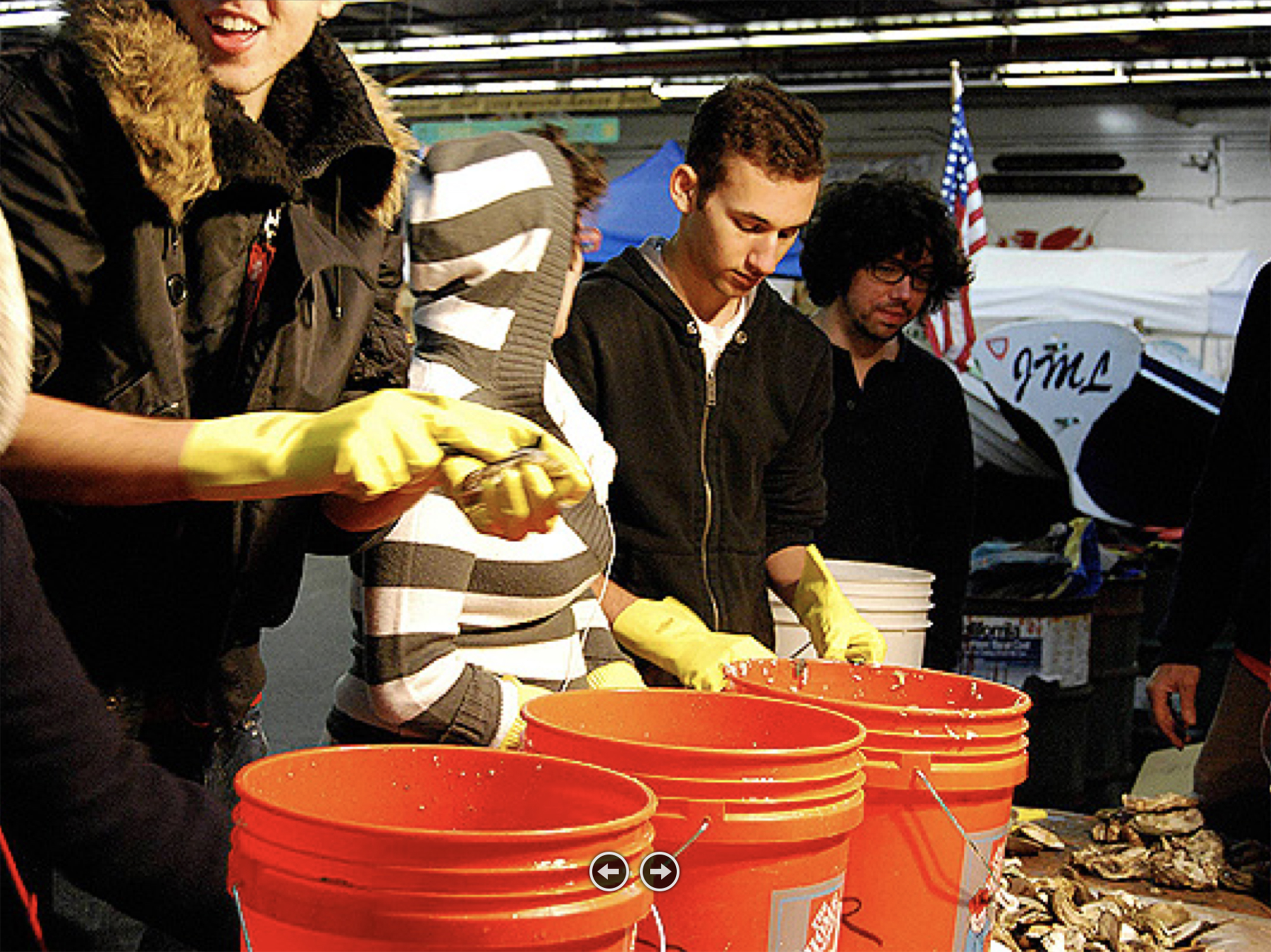 Students Prepare oysters for Instal at Village Community Boathouse Pier 40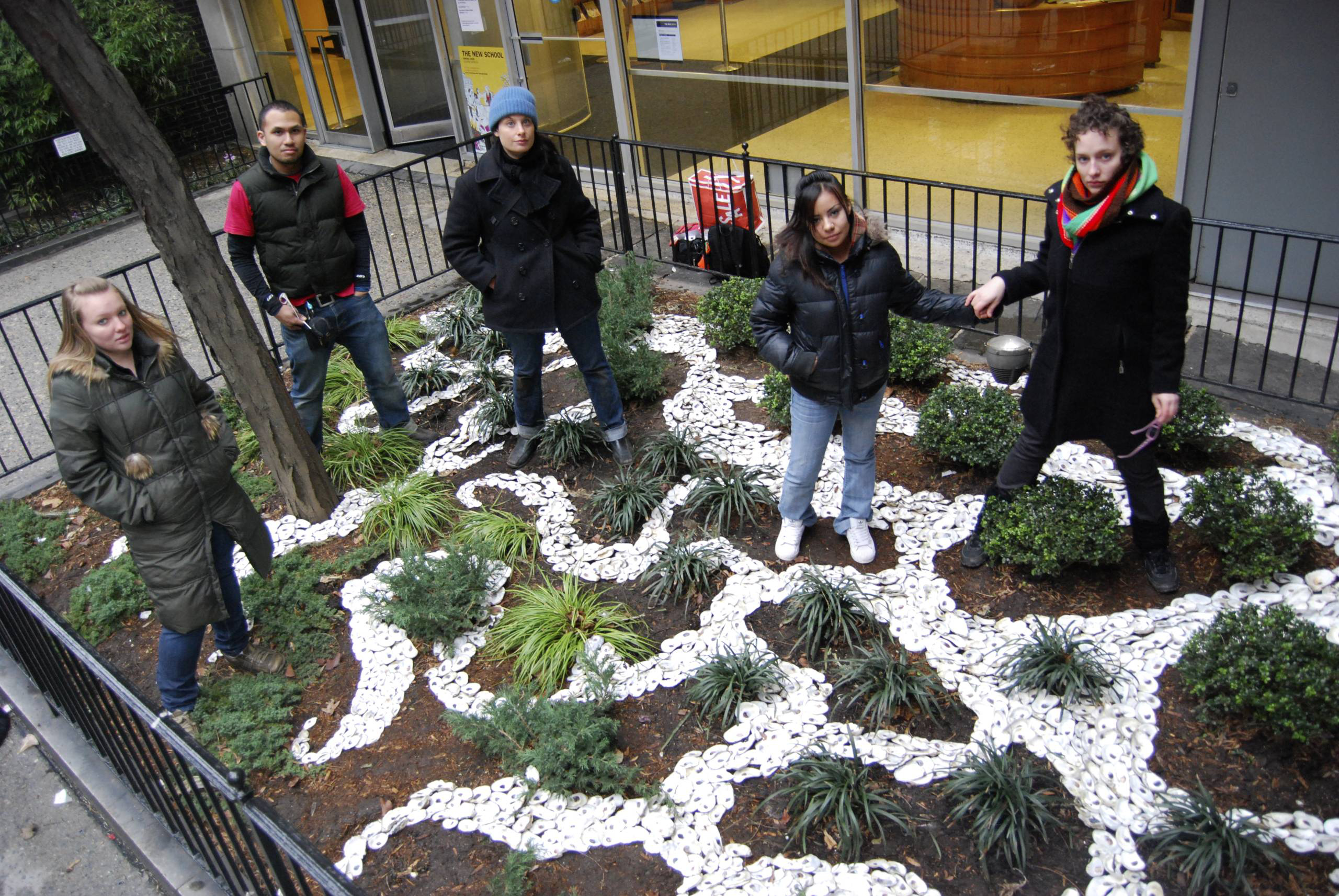 With Students in "New School Midden" at finish of Instal