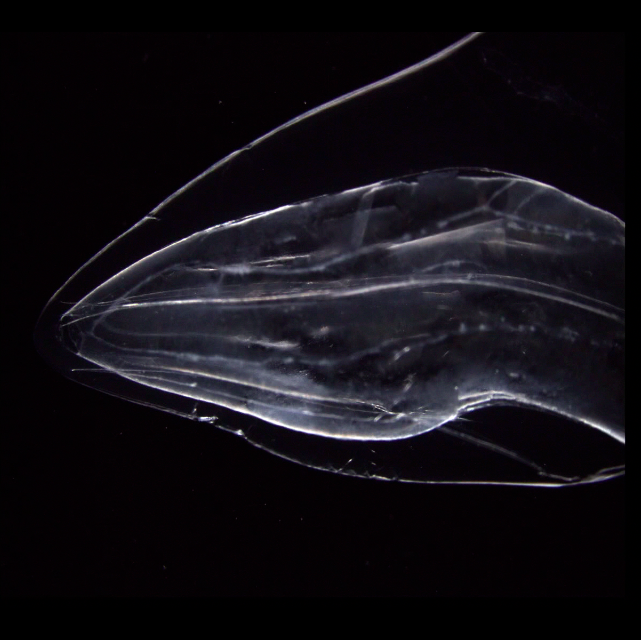 Over the past three years, I have collected plankton from all over the planet, using both some very rustic and more sophisticated microscopy. Thanks to Emmanuel Reynaud from UCD. Some of these images were taken at an artist-in-residency that I had in Dublin.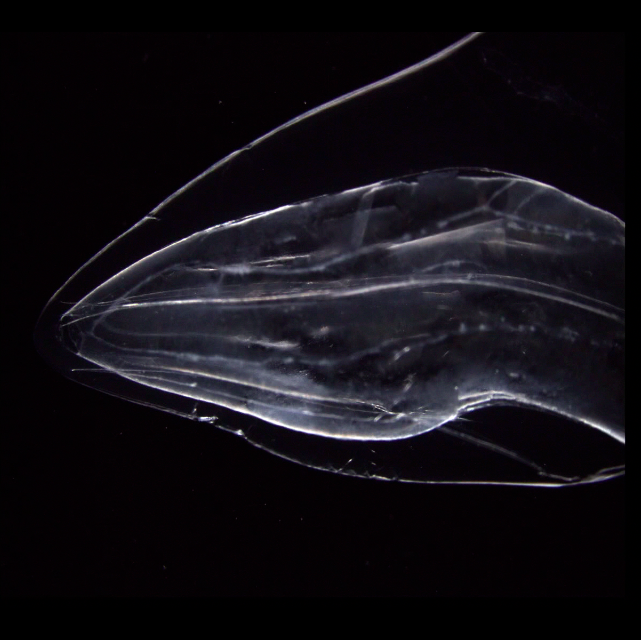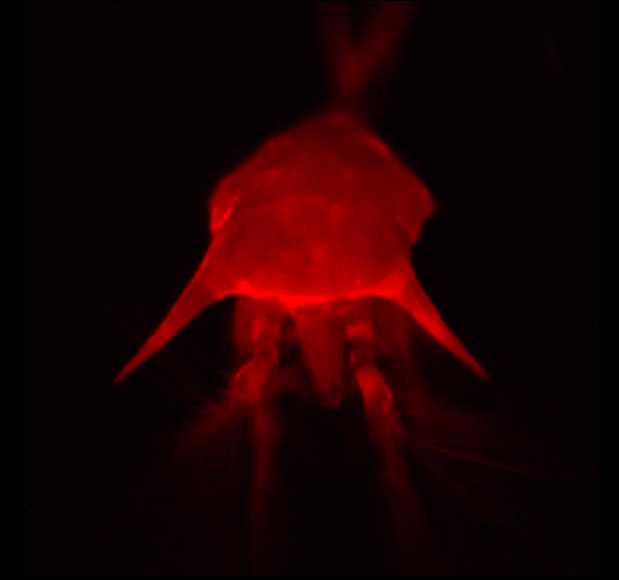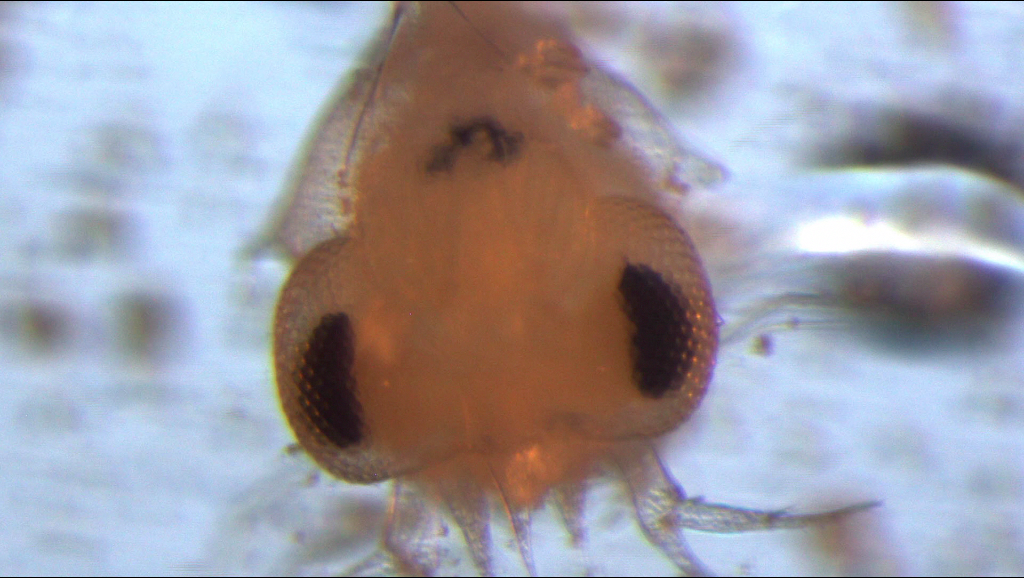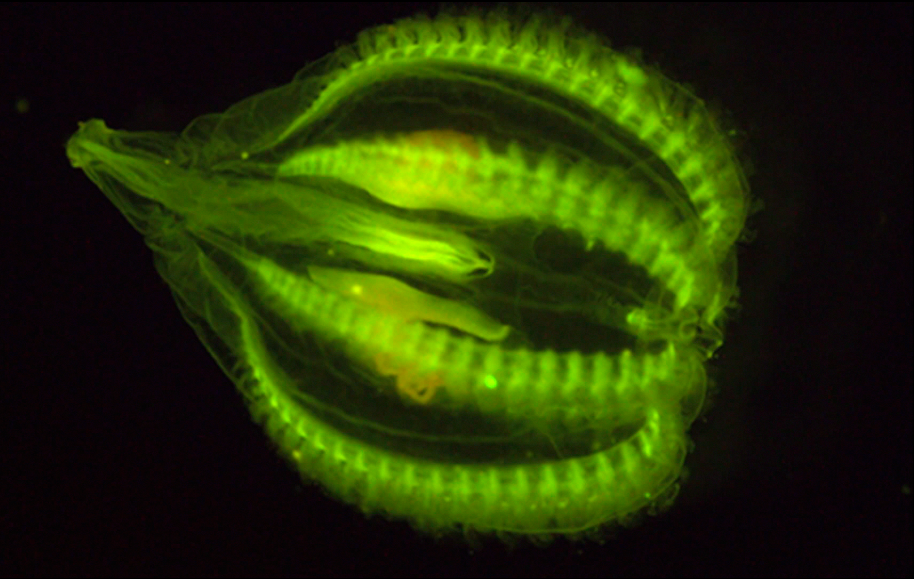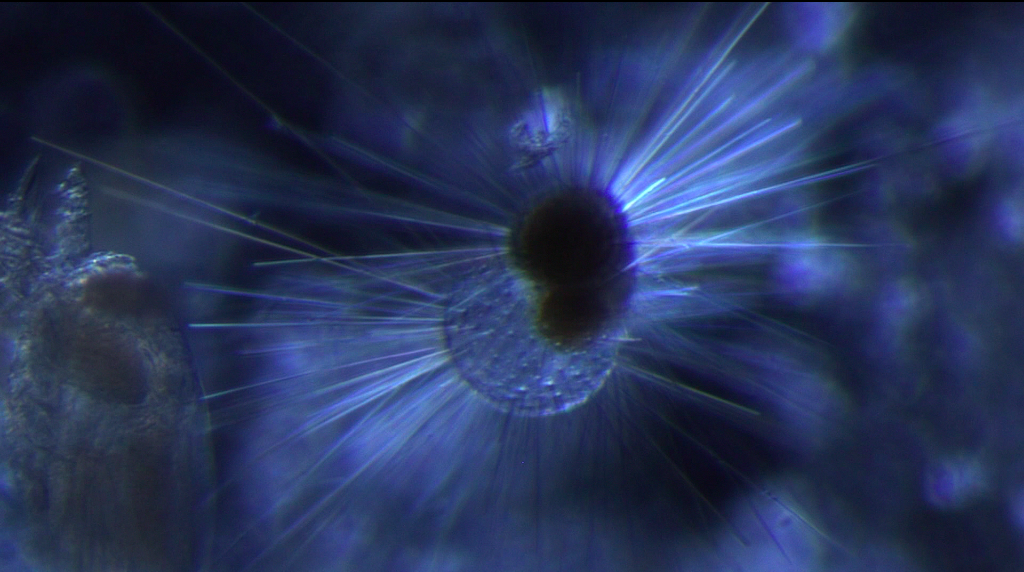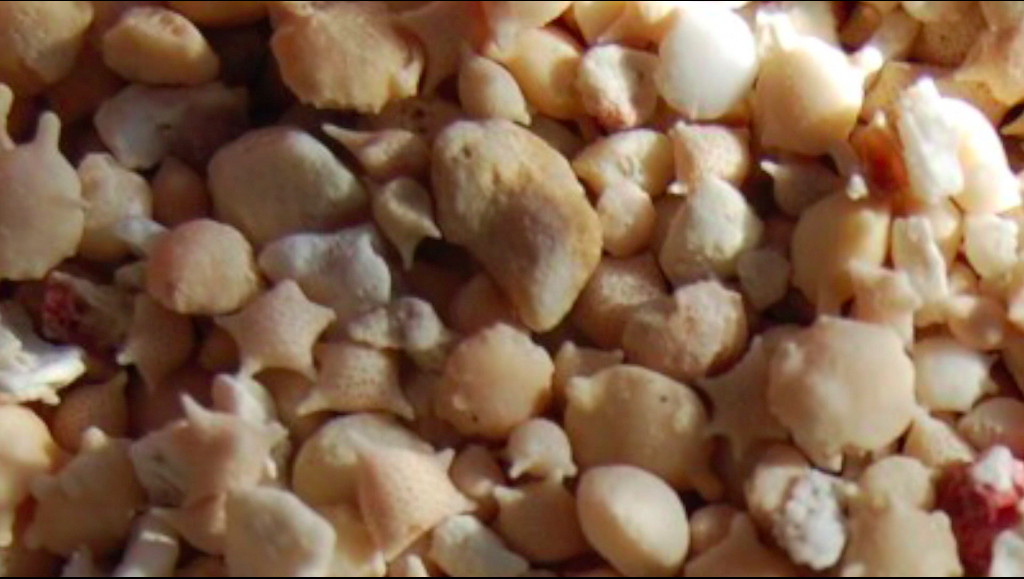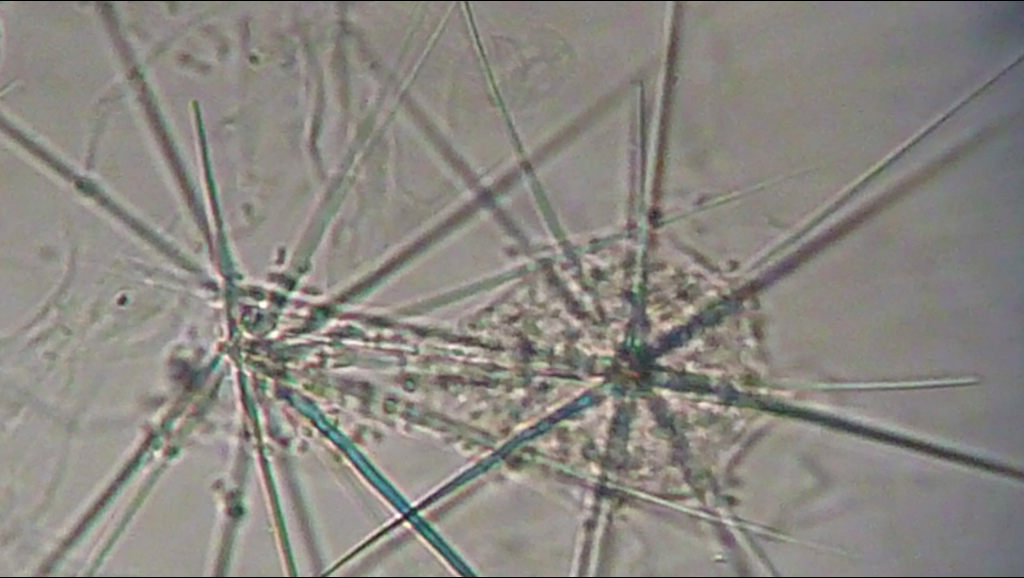 Through microscopy and study of samples, I began to discover a horrible truth.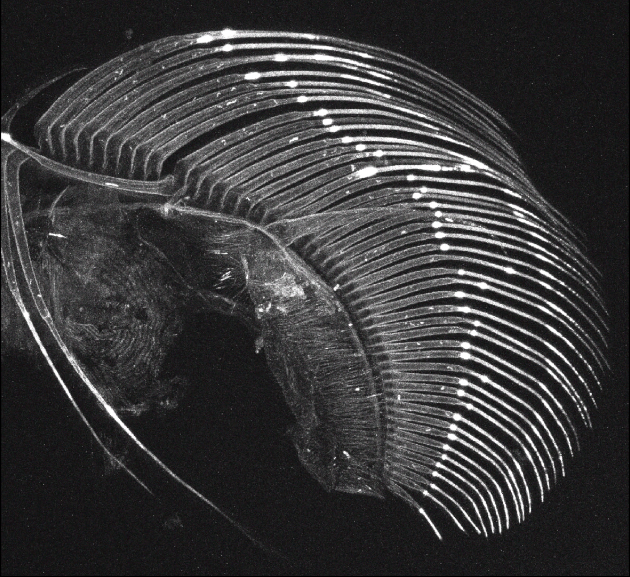 All of my samples contained strands of plastic. And that was just the pollution I could see through the microscope. The ocean is becoming so acidic that plankton, which provides over 40 percent of the worlds oxygen and sequesters carbon dioxide cannot evolve at a fast enough pace. These few slides show not only plankton but also microscopic plastic which the plankton clings to.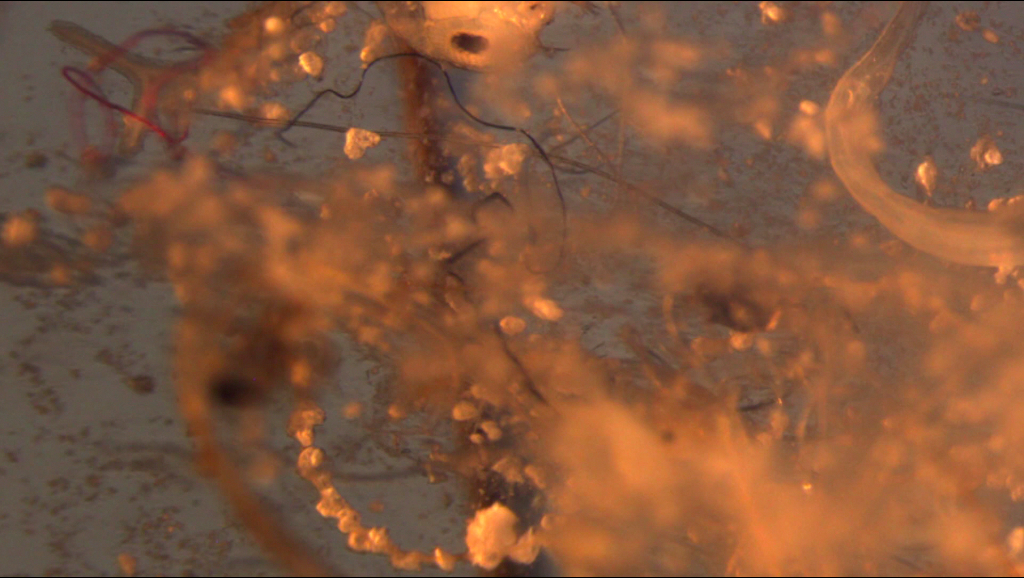 Based on this shocking realization, I began a new body of work, it is still inprogress. Some images I am showing this afternoon for the first time. I am calling it La Boheme based on Giacomo Puccini's tragic opera set in 1840's Paris, which depicts the poor young poet Rudolfo who falls in love with Mimi a young grissete who is dying of consumption.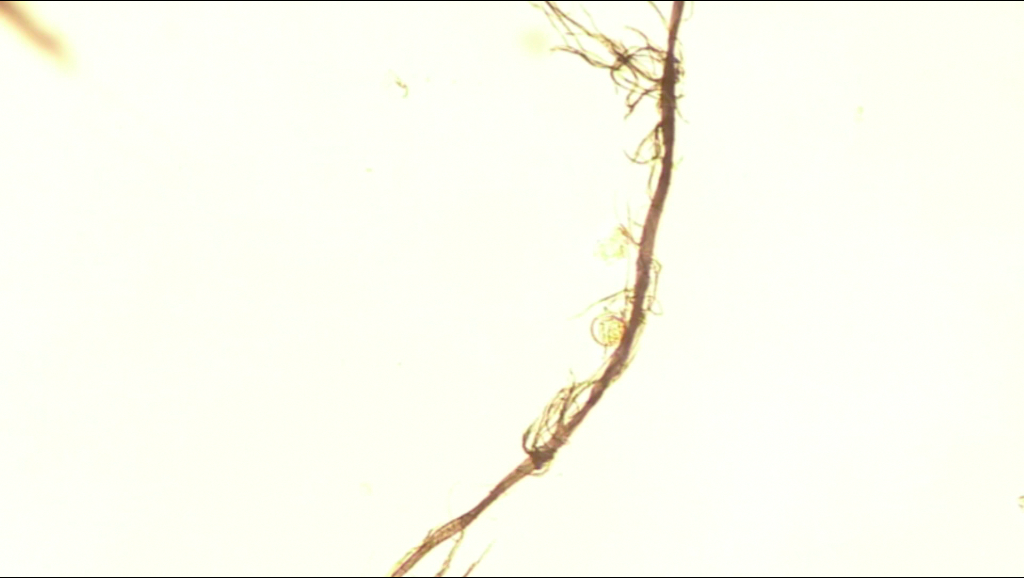 In this case Mimi is a sculpture I made based on one of the Tintinnid plankton I captured off the coast of Chile entwined in plastic.