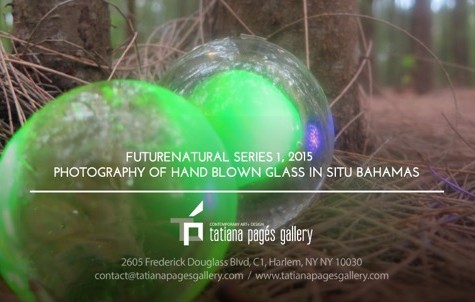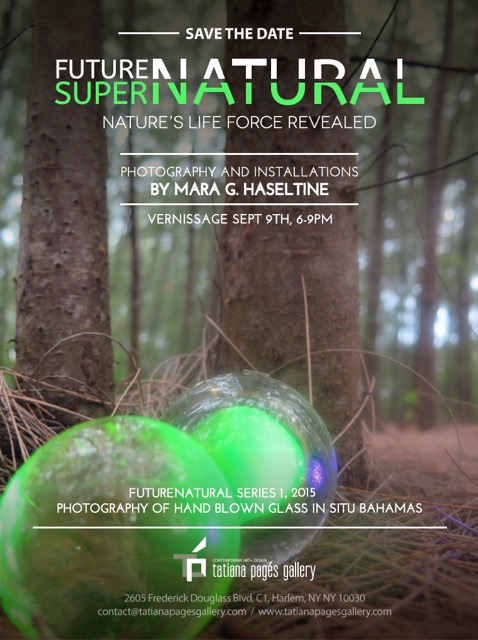 Last night was epic! The crowd was a fantastically eclectic mix of downtown New York, Art Collectors and people of Harlem.
Description of Show:
Haseltine, explains that the gallery will be transformed into a space where the viewer's relationship to scale and time is altered, thus affording a space in which nature, evolution, and the biosphere can be contemplated. It will be a space, says Haseltine, a longtime student of the Shinto religion, revealing the moment of awareness and enlightenment described in Shinto as "chinkon," the point at which the spirit of a rock or tree reveals itself in nature.
According to Haseltine, "Futurenatural-Supermatural addresses the need for all of us to reacquaint ourselves with the primordial life force within nature. When harmonious, all organic matter and living matter of the biosphere works in tandem to create a balance and equilibrium. This show addresses the life force in nature and both imagines and embraces the ability of our beautiful watery biosphere to regenerate and create new and yet unknown combinations of future life forms."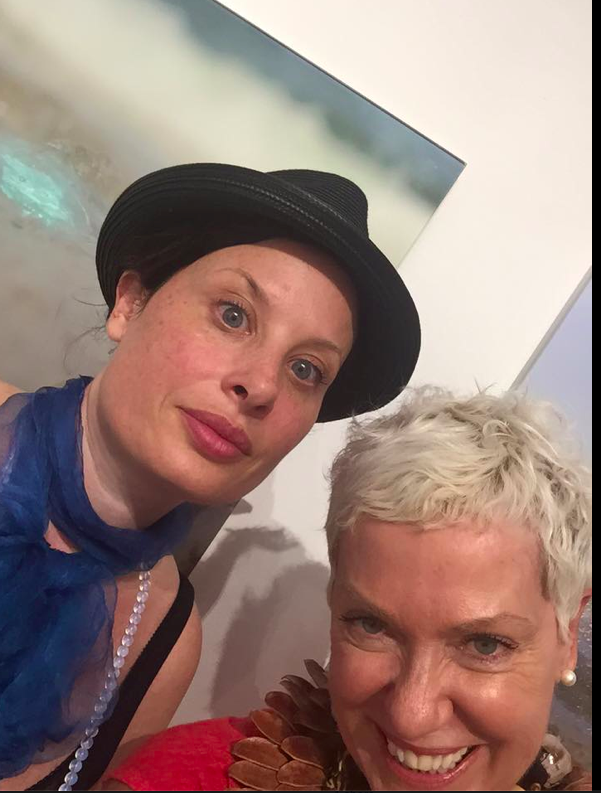 Above me with the curator and gallery owner Tatiana Pages at the opening.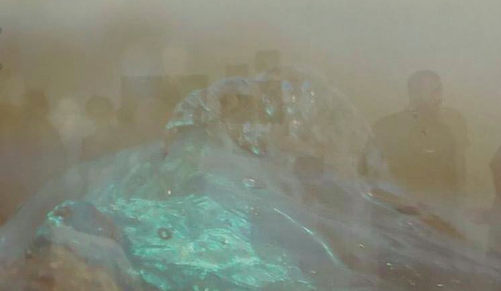 Above detail of work 'Futurenatural Ocean' with during opening
Below are some images of the installation at Tatiana Pages Gallery and some shots from the opening night.

Above "fish eye view of the space"
Below from the street! There was a large scale mural on the front stoop beckoning viewers into the space…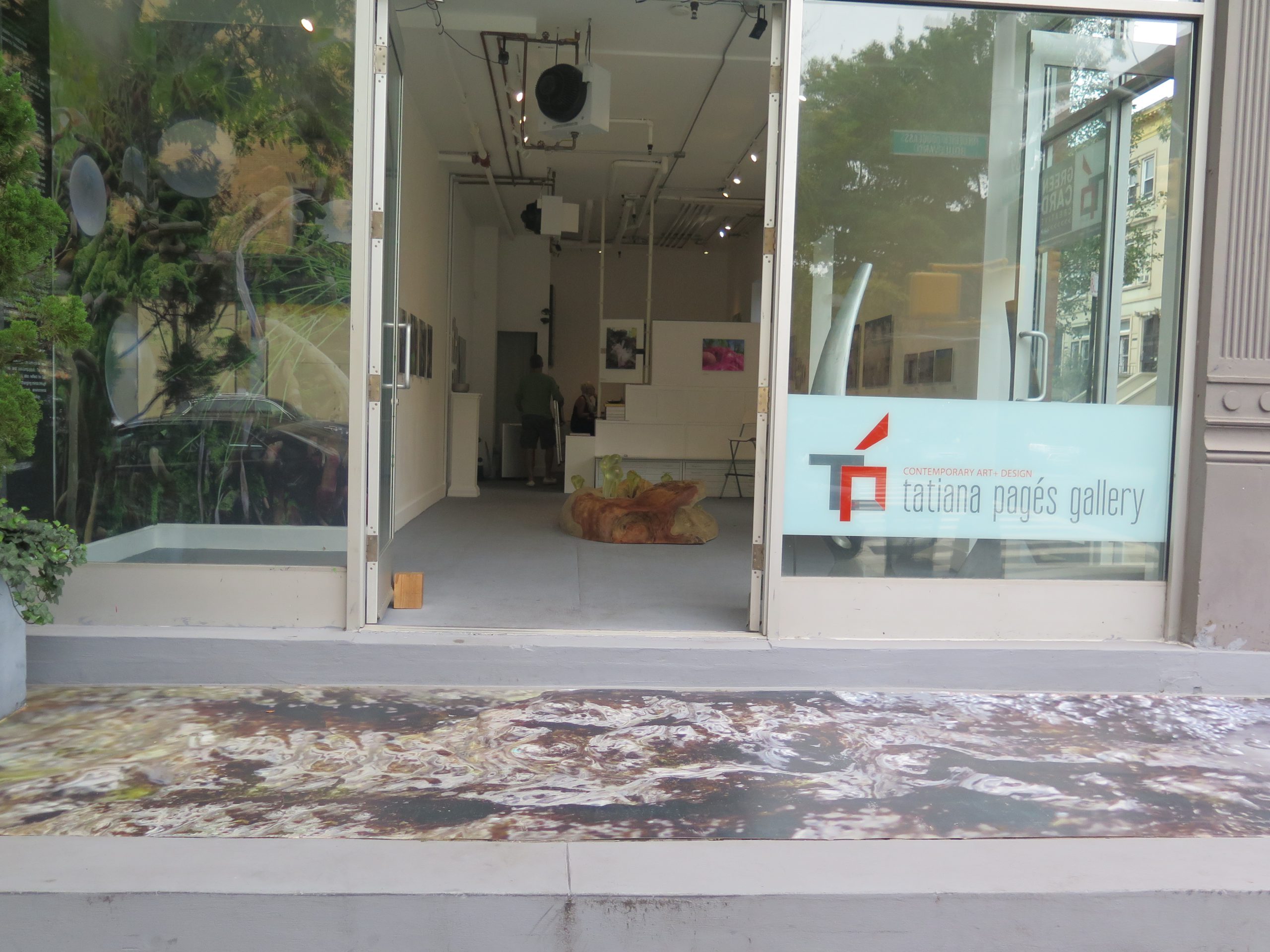 Below the original image from the Futurenatural Series that the mural on the stoop was created from.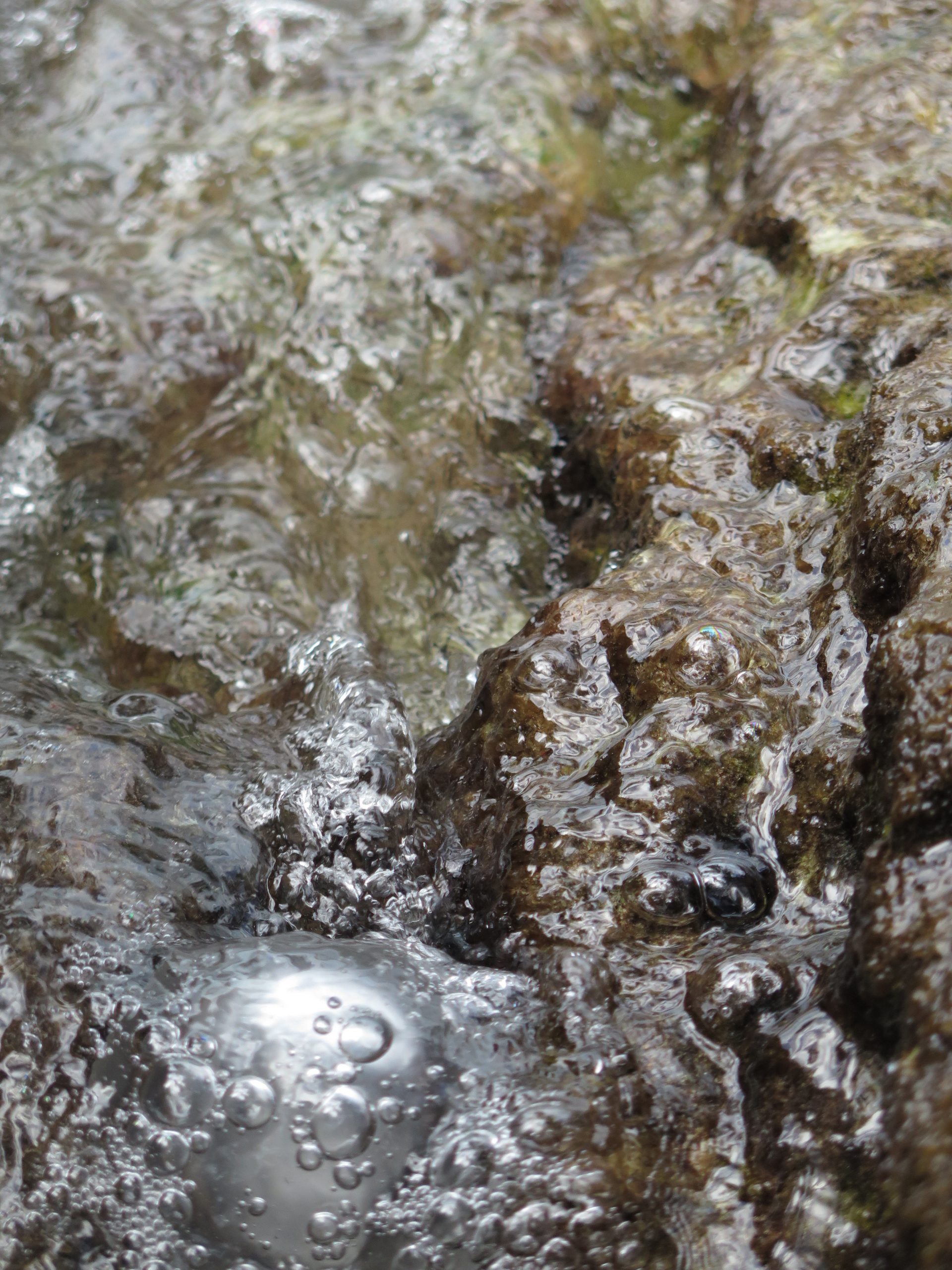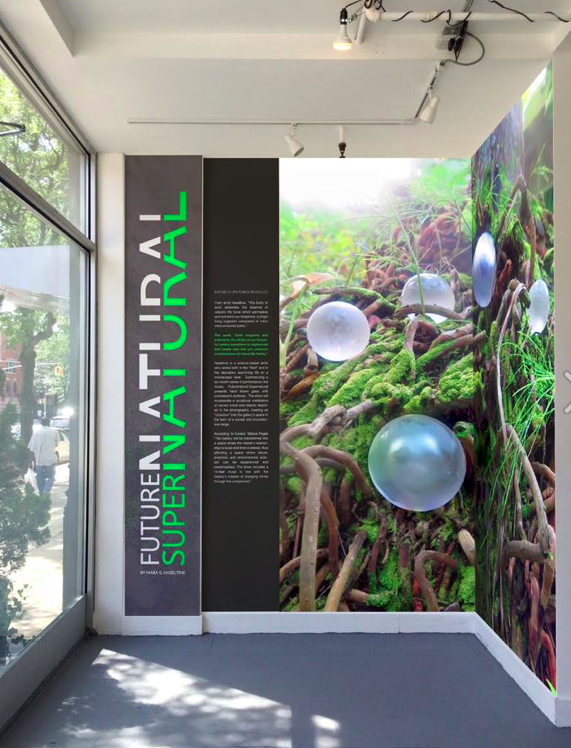 Above mural corner detail of one of the Futurenatural Series
Below detail of room sculpture and of Heather Madison Chaplet in an original her own Xoomba couteur creation.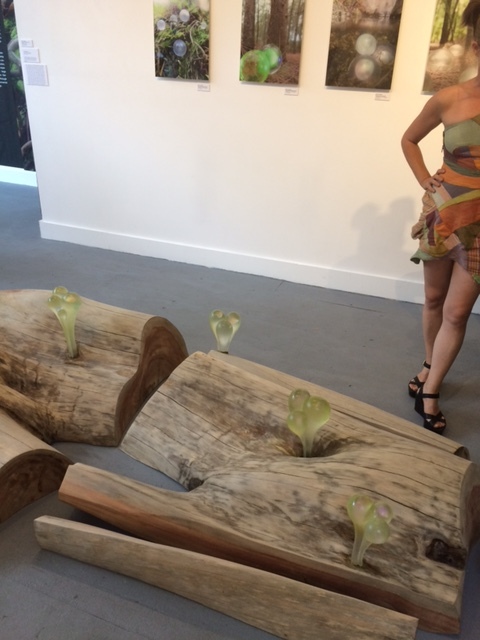 Greeting old friends…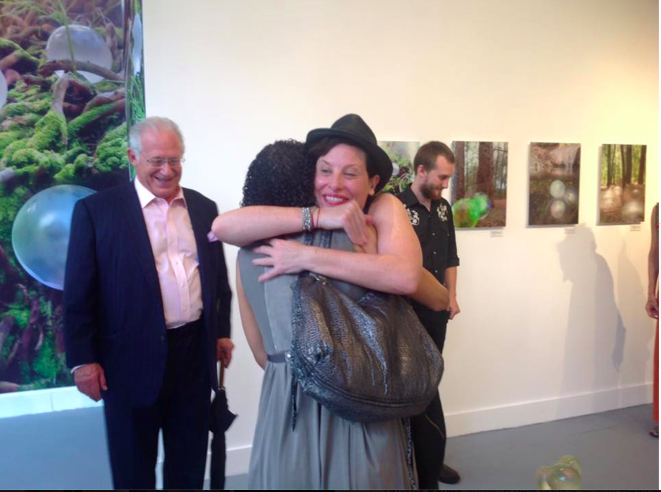 It was packed for 4 hours or more!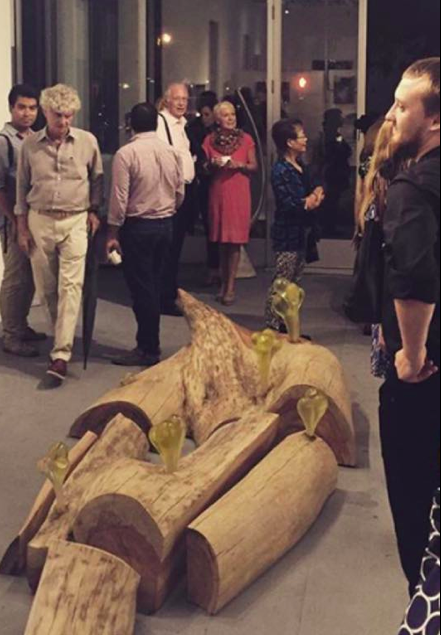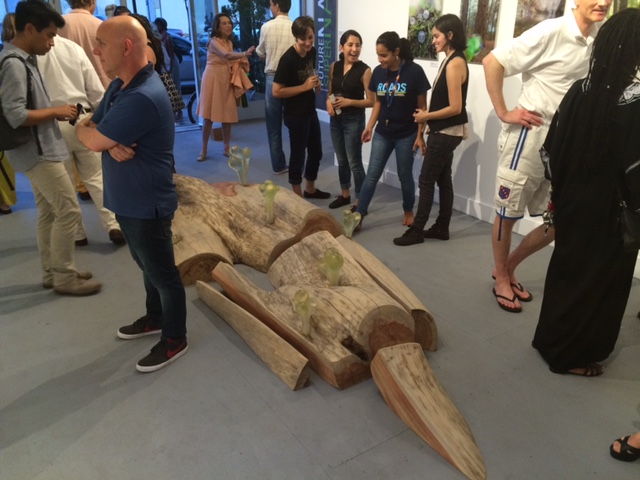 Below detail of Supernatural 11 Scupture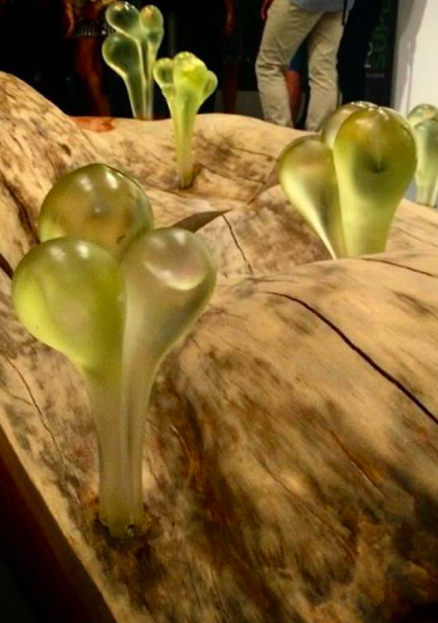 Below groupings of photos.