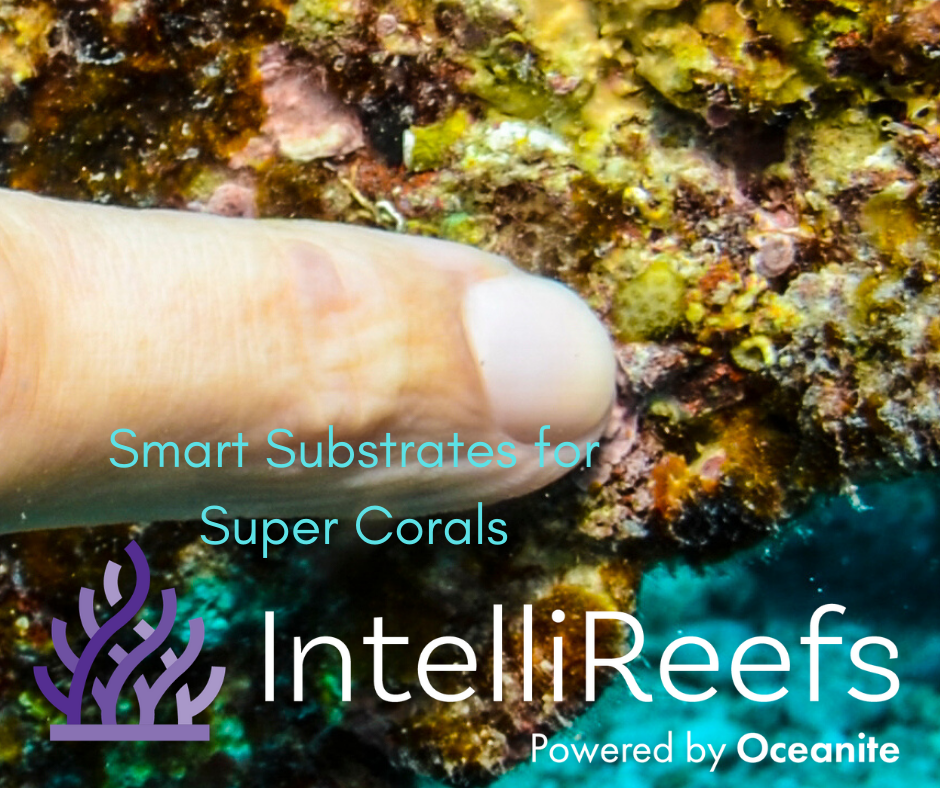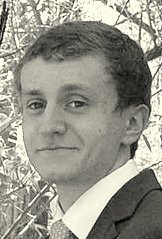 Always in search of safe alternatives to traditional concrete in reef restoration work I came across this company Reef Life. I am planning on incorporating their substrate into a global citizen science and art project I am currently developing. I am attracted to Reef Life because they are a pioneer in creating the blue prints many other companies are now using to making various forms of 'eco-concrete'. These "eco-concretes" are wonderful materials and do not off gas the way traditional concrete does which literally burns the gills of the fish that try to rest upon them because it is so acidic.
In addition, I am planning on making the entire base of my newest piece in the 'Blue Prints to Save the Planet Series' the Rococo Cocco Reef (see image below) which is a sculpture, and eco-tourist site a living reef and a modular beach break design I am creating to be implemented globally… and there are about a dozen designs for the Small Island Developing States or SIDS for adaptations to climate change I am currently developing which like to incorporate this product in.
Here is a recent interview I conducted with Reef Life's lead concept artist and designer Guyon Brenna.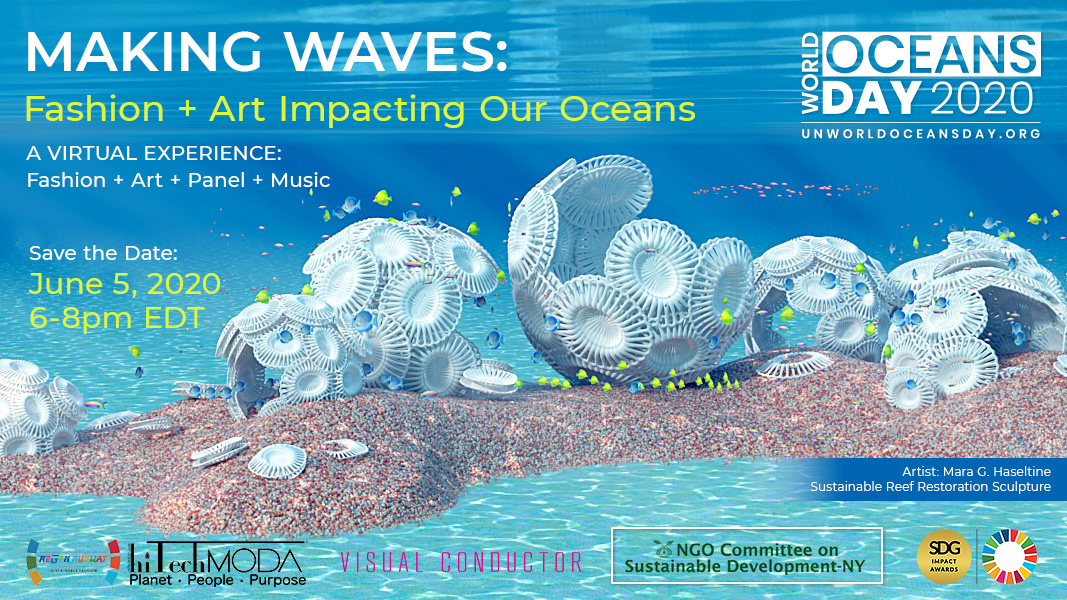 Mara G. Haseltine: Hi Guyon can you tell us a little bit about yourself your role in the IntelliReefs company and what the Intellifreefs Product is?
Guyon Brenna : I was an architecture major who has been looking into oceanic habitat structures since 2014. Within Reef Life I am a concept artist and lead designer of the Intellireefs products which aim to be region specific reef restoration tools that consider species, environment, and local culture as primary.
MGH: How long has the company existed?
GB: We were formally registered in 2016.
MGH: How did you research what minerals and Nano materials need to be in "oceantite" to make it so effective?
GB: We asked the coral by looking at what their bones are made of and found materials that had similar compositions. Then asked what kind of settling conditions provide shelter by looking at aggregates that produced desired micro-topography.
MGH:Can you tell us about what it is or how you customize your product for each site or body of water it goes in? For example how do you calibrate the proportions of 'Oceanite' depending on the site?
GB: We are in early development of this process. In the beginning we want to define objectives of the project. So, we ask locals what they think are problems with the local reefs or specific things they have noticed. We then map out potential locations and narrow down what we can affect. Begin study on local reefs and design structures that replicate function at greater density.
MGH: You recently had a Scientific paper published about Oceanite can you tell us a little about that as well as the results from your pilot project in the Caribbean?
For the initial installation of the IntelliReefs we partnered with Sea Legacy and The Nature Foundation to cast and install the first 50 pieces in Saint Martin, October of 2018. In December of 2019 Waitt Foundation awarded us a grant allowing us to return to the island and study the installations in January of 2020. Within 14 months we had 100% coverage on our installation and greater biodiversity and coral growth compared to the natural reef.
MGH: What kinds of reef organisms are you finding? I noticed a lot of organisms look like they are growing in the porous inside of your material. Are those organisms you are finding on the inside of the material different from what you are finding on the surface?
GB: We are finding a very diverse array of ascidians, bivalves, hydrozoans, polychaetes, bryozoans, corals, and anemones across our three installation sites. We have incredible surface area on and in our blocks, and we discovered numerous creatures had found a comfortable home living within the pieces.
MGH: How do you think the best or most efficient way to scale up a project so it could protect an Entire coastline or small island developing state from sea level rise?
GB: Well I think it's important to understand that reefs are a part of a system that includes mangroves and coral working together to protect coastlines. As sea levels rise larger more frequent storms are also predicted so understandably protecting coastal investments from as much as possible while growing habitat for now over fished species could be a worthwhile public investment.
MGH: Are you currently working on any designs that could produce a sustainable way to grow seafood?
GB: I am working on a design to densify coral growth taking it from a fairly planar endeavor pulling it into 3 dimensions. I am also working on a floating reef concept to anchor a field of new growth close to a thriving reef but far enough above that it avoids many of the benthic fouling algal species. I made a concept that combined wind power generation and reef gardening with the guiding principle that combining investments for remote coastal communities reduces overall cost while providing essential services.
MGH: I heard a rumor that corals love "pink" your Oceanite mix has a rosey reddish hue, so I was wondering what you thought about that.
GB: We closely replicated the colors of CCA, Pink Coraline Algae that grew on healthy reefs and that color just happened to be similar to a rosy red, the units are different color of the reds and pinks.
MGH: How do you see your product working within the framework of eco-tourism and underwater attractions?
GB: We are developing various products that fit within all possible avenues of an eco-tourism model from providing the land based coral growers the most interactive growth plate, to planting the coral-plates on structures with unforgettable epoxy free experiences.
MGH: What is next for Intellifreefs?
GB: Due to the current world events I am looking more closely at research, specifically designing a Test Rig so that we can show our materials efficacy throughout the world.
Thank you! Keep up the goof work and stay safe!
END