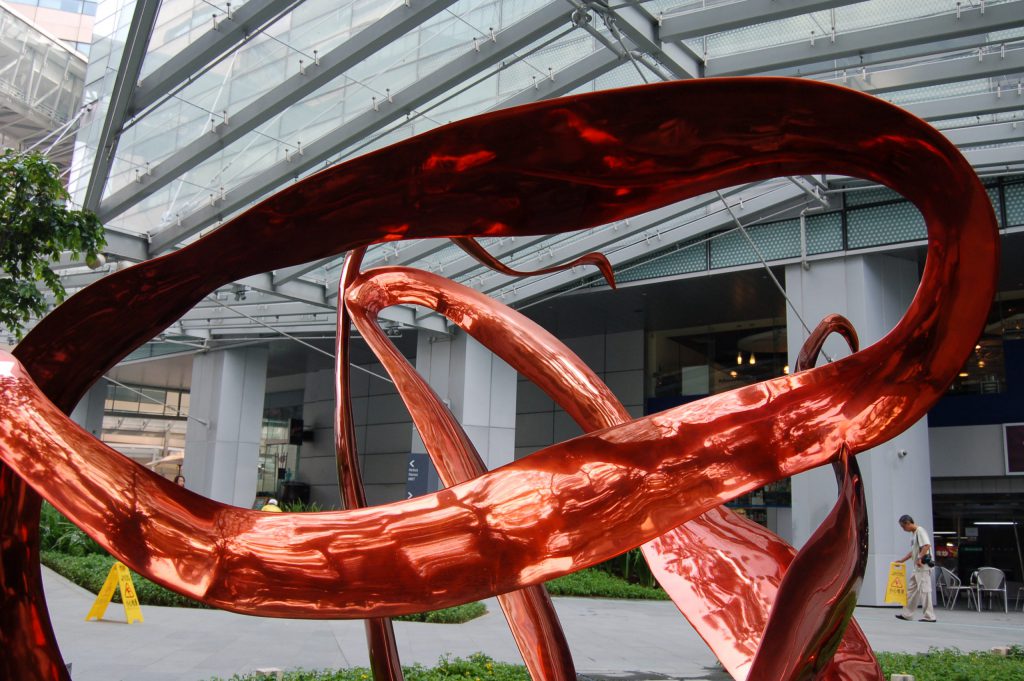 The article below is an interview published in CLOT magazine I conducted with a structural biologist Rolf Hilgenfeld whose work was the inspiration for one of my largest sculptures to date SARS Inhibited located in Singapore's biotech mecca Biopolis designed by architect Zaha Hadid. I was compelled to do this interview because I felt it would be illuminating and give the public a unique way of looking at Corona viruses and their morphology through the lens of art and scientific discovery. In addition I felt it was my moral obligation to conduct this interview because with knowledge comes power. I want empower readers, to rally them to demand funds for this kind of research not only to develop treatments for our current pandemic but to prepare mankind so that future Corona pandemics which scientists predict will be much more severe than COVID 19…can be avoided. I Believe art is a profound way to get this message across.
This interview is topical because SARS Inhibited depicts a discovery made in 2003 on the SARS virus, which is a Corona virus, that if it had been funded properly could have created anti-viral drugs to treat all corona viruses including SARS CoV-2 which causes COVID-19, which means this pandemic could have been avoided entirely, we had the means to get this right almost twenty years ago. Rolf's Hilgenfeld's role as a structural biologist for anti viral drug discoveries for the SARS virus was highlighted in the 2003 May 14th NY Times article, "Experimental Drug May Fight SARS, Researchers Say ". Rolf is currently working on anti viral drugs for COVID-19.
It is of note that I see many corollaries to the short slightness this article describes and the way we are currently addressing the pressing needs of the environment.