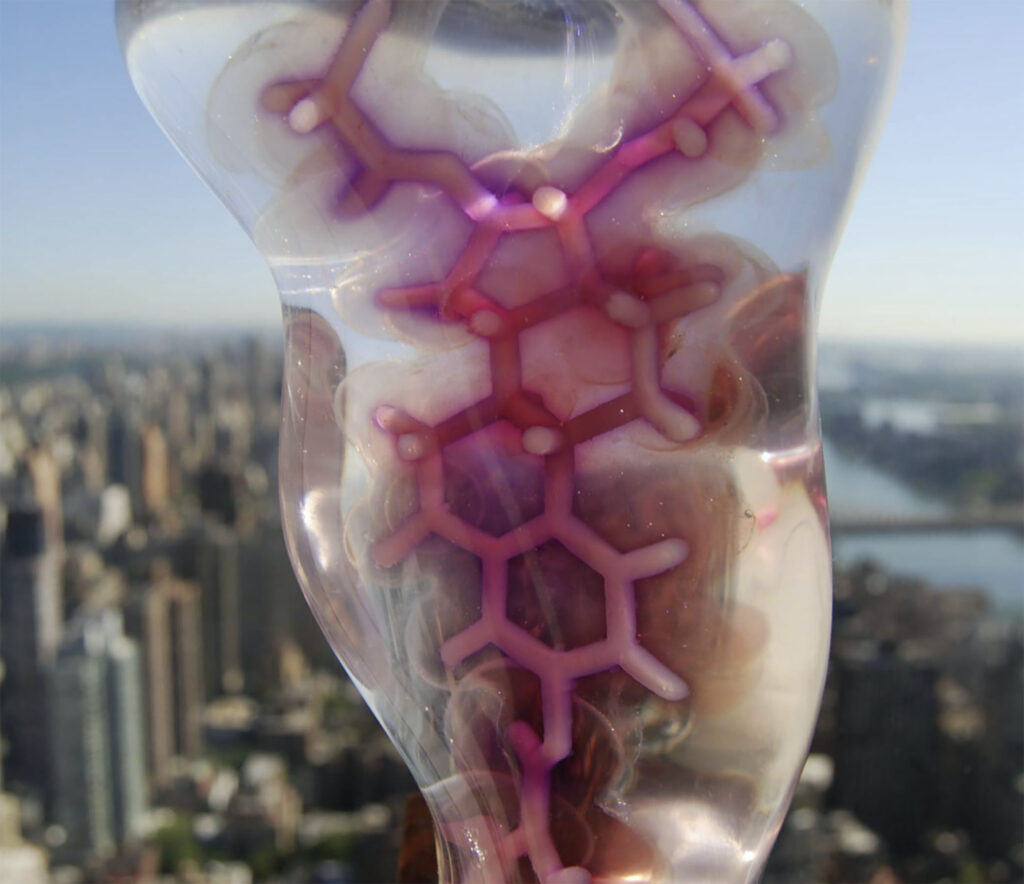 Portrait of an Estrogen Molecule-Estradiol Benzoate… Travels to NYC to grace the reception desk at the New York Academy of Sciences new downrown offices opening September 14th 2023! At 115 Broadway, 8th floor marking a year long collaboration work with NYAS! 2023-24!!
Description: This sculpture of an Estrogen Molecule was originally created in 2006 as a trophy awarded to the winners of the Medatronic's Award, which is given annually by the Society for Women's Health to an outstanding female scientist. Though this translucent sculpture is "anatomically" correct, the two inner layers sculpture were created using 3D bioinformatics programs data as an armature which accurately depict this Estrogen molecule Estradiol Benzoate structure and mass, in contrast the sculpture's clear outer membrane is figurative and abstract, an homage to ancient fertility figures like the Venus of Willendorf created 25000 to 30000 years ago. This reference is accentuated by the museum stand used primarily for ancient artifacts in which the sculpture sits vertically.
Materials: SLS composite in triple embedment of cast acrylic.