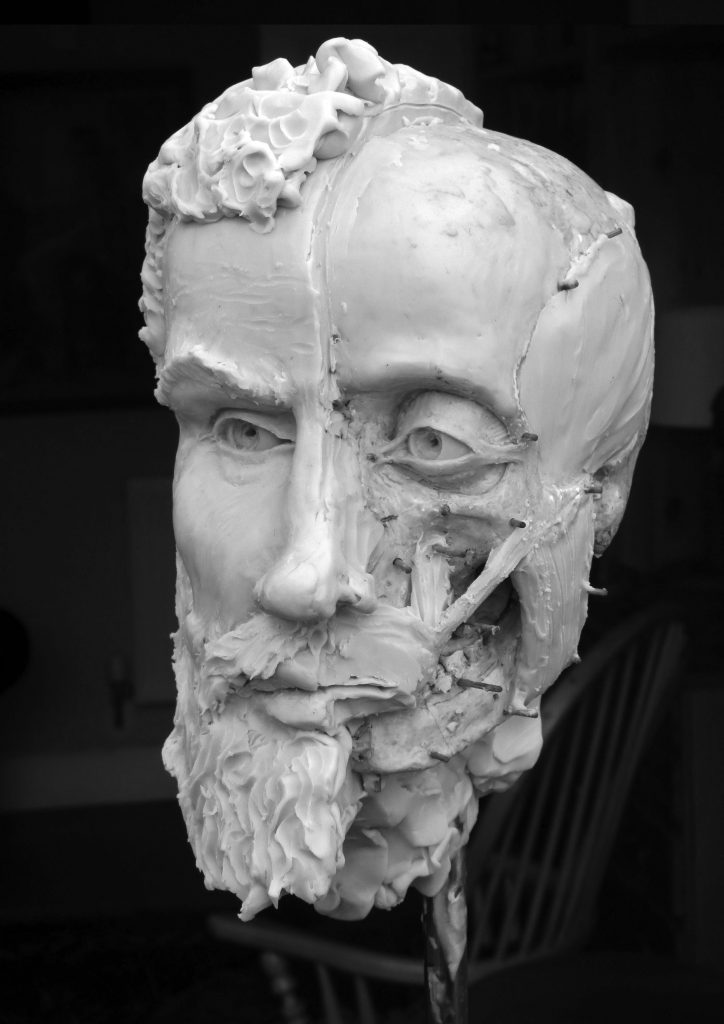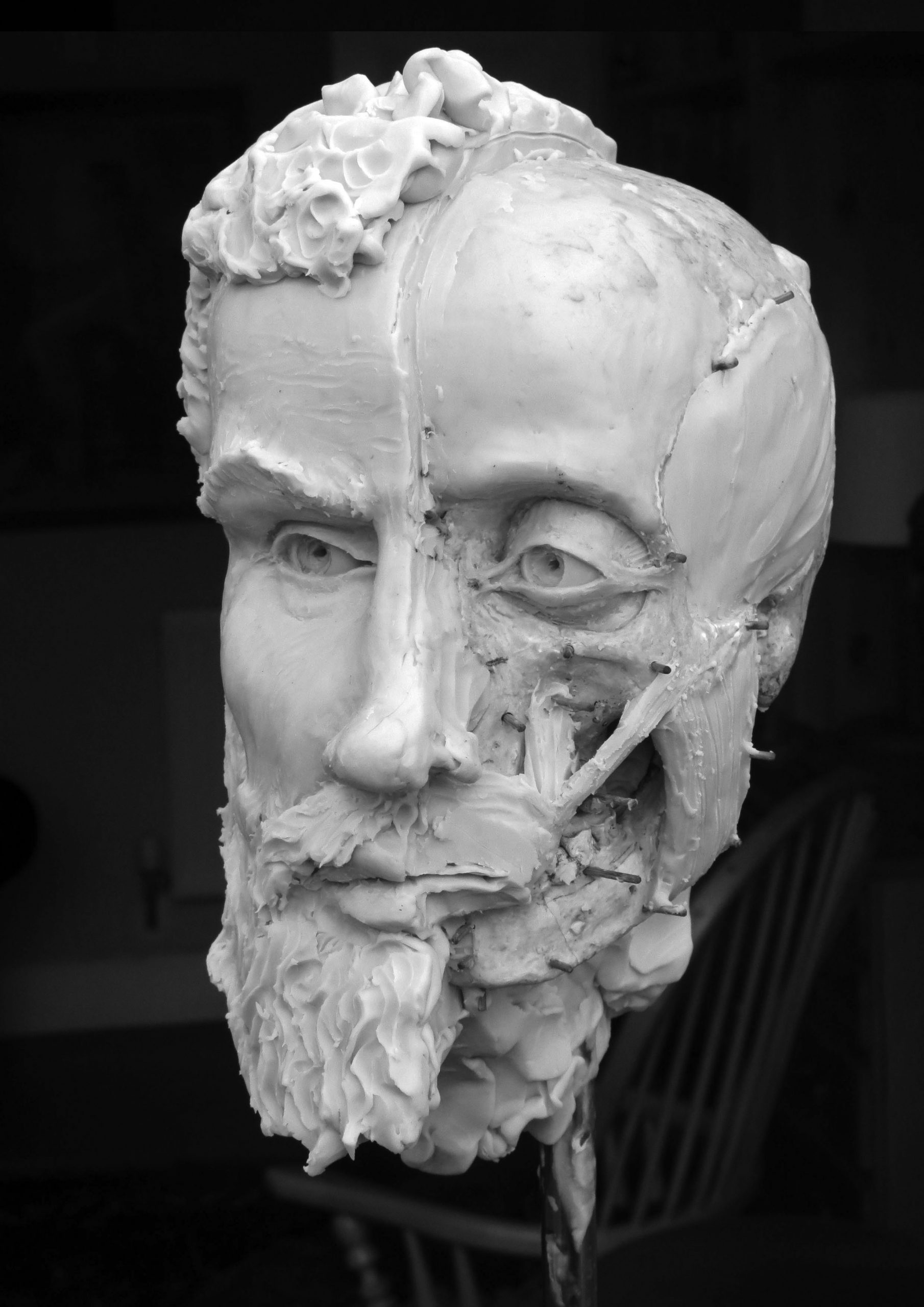 Partial reconstruction of Andreas Vesalius' bust by Pascale Pollier 2014
I will participate in an exhibition and lecture series this September in Zakynthos Greece where Andreas Vesalius 1514-1564. a Belgian and "the Grandfather" of human anatomy perished 450 years ago in a ship wreck.
The Grand Opening will be the exhibition to be held in Greece, on the island of Zakynthos, during the conference "Vesalius Continuum".
The exhibition will then tour about the fabric of life inspired by Andreas Vesalius 1514-1564.
The intention of the touring exhibition is to question what we consider the role of Art and Anatomy to be in this modern world. The work reflects how contemporary artists, scientists and thinkers perceive the human body and how the future of anatomical research is seen to be unfolding. Vesalius would be at the forefront of this exploration, if he were alive today, and the exhibition wishes to evoke his spirit in pushing the barriers of thought as wide open as he would undoubtedly insist.
Depending on the location and atmosphere of each of the given venues, works will be chosen that are most suitable for the event. All works will be shown at one venue or another and possibly at several of the exhibitions, depending on suitability. Our intention would be to create tailor made exhibitions for each hosting country that we visit over the period of two years. The Grand Opening will be the exhibition to be held in Greece, on the island of Zakyntos, during the conference "Vesalius Continuum".
There are three sections to our exhibition, one contemporary art section, one medical art and illustration section and one page for resources, this includes films and digital material, historical artifacts and books etc…
This exhibition, we hope, will become a fitting tribute to the legacy of Andreas Vesalius and how his vision and understanding of the physical human body is still challenging new generations of artists and scientists to create groundbreaking work. This exhibition will glorify the wonder of corporal anatomy as we know it and will ponder upon the revolutionary technological physical enhancements which have transformed and will further change the future of the hitherto "organic carbon man". The artists taking part in this exhibition share an intense passion to understand the physical body and in their research often push against the boundaries of our knowledge and social acceptance. They experiment with the crossover between art and science to create innovative ideas and deserve to be heralded, like Vesalius, as brave and great pioneers.
To learn more about the symposium and other events taking place please visit: