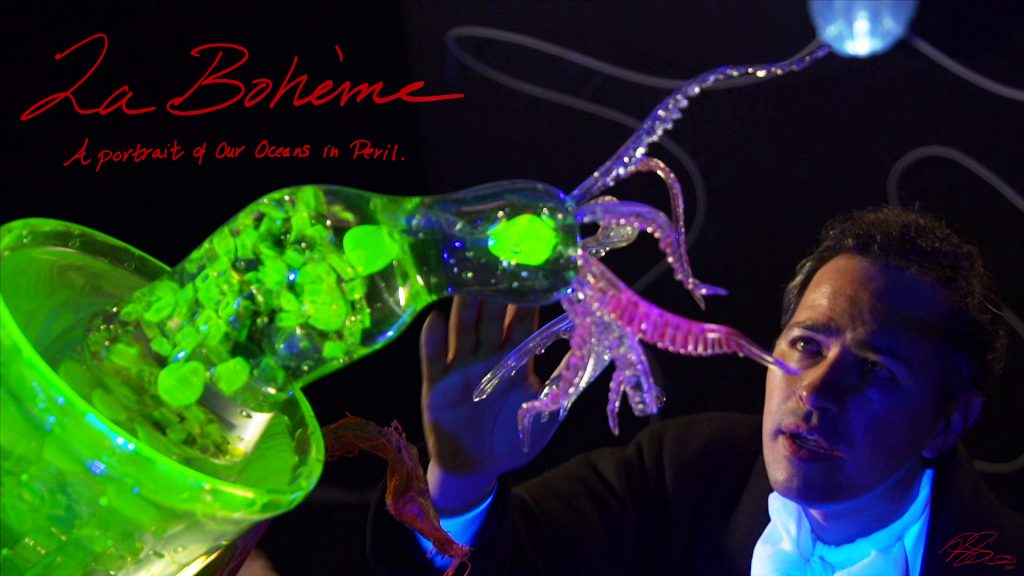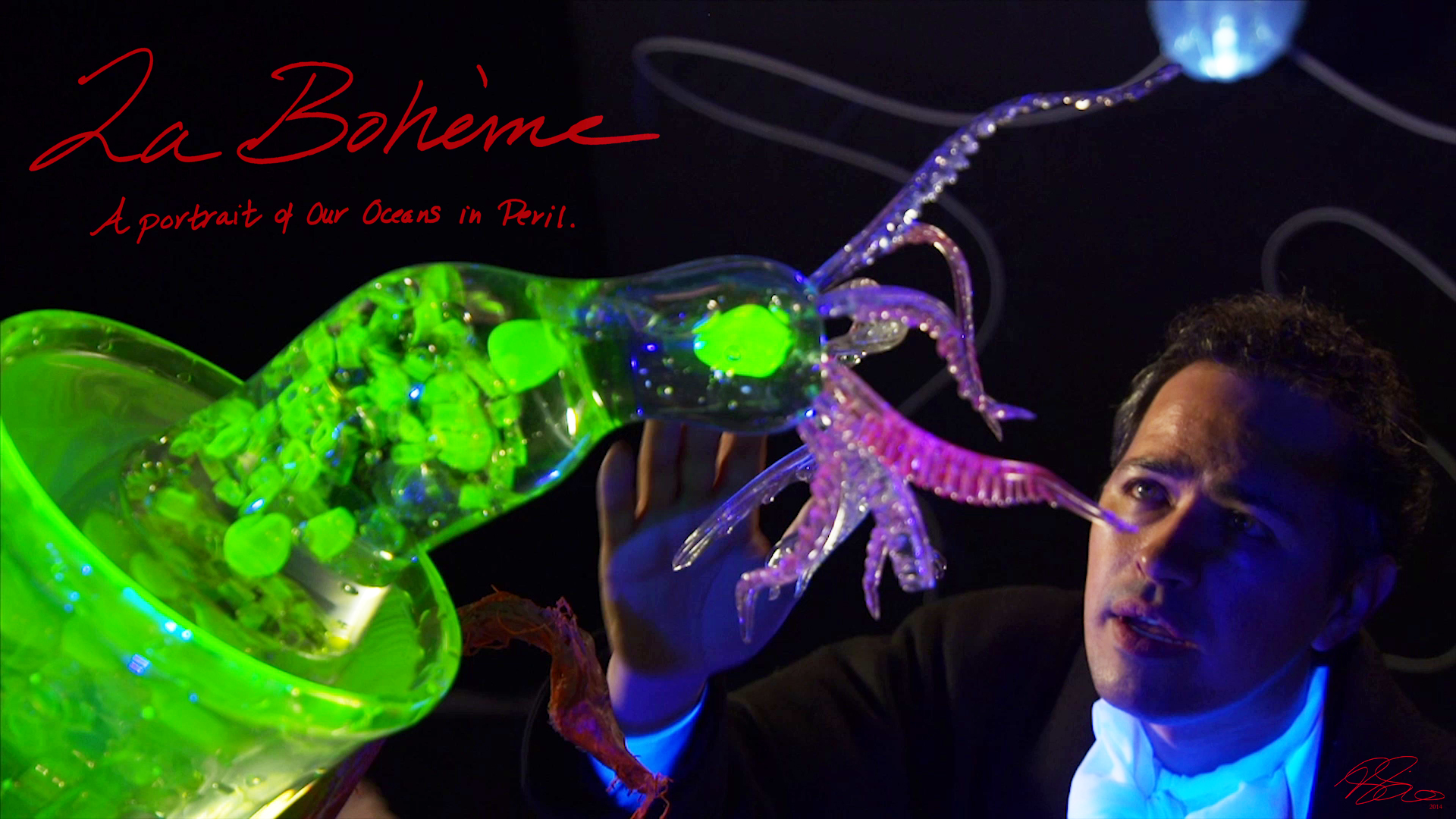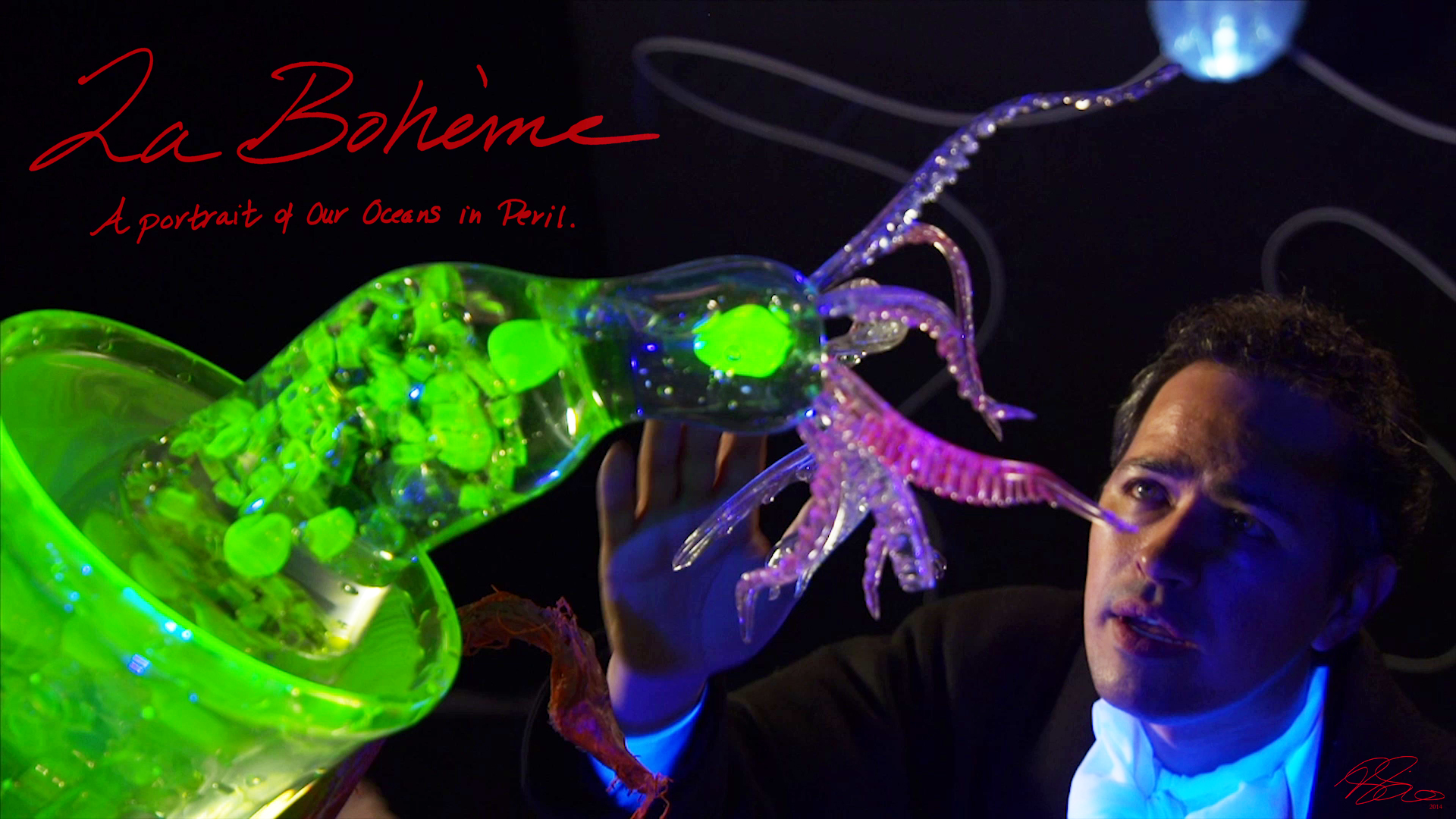 I will be having an Open Studio as part of the DUMBO Arts Festival
Sept 27th and 28th from 12pm -6pm
10 Jay St Suite 620 (6th floor)
(corner of John and Jay St)
Brooklyn, NY 11201
Description"
I traveled the globe collecting microscopic plankton and even in the most remote place found micro-degraded plastic in all of my samples,which was only the pollution she could visible through the microscope. "La Bohème: Portrait of Our Oceans in Peril" is a series of luminescent glass sculptures and operatic performances which are an homage to impending peril of microscopic plankton which play a crucial role in regulating our planet's atmosphere by producing half of the world's oxygen, sequestering CO2 and composing the foundation of the ocean's food chain.
I am showing the Complete Version of LA Boheme a Portrait of Today's Oceans in Peril for the first time in the States!
Check Out the trailer Below!
IF YOU FEEL MOVED IN ANY WAY BY THIS PLEASE SIGN THE PETITION BELOW: Save the High Seas! So we can all breath!