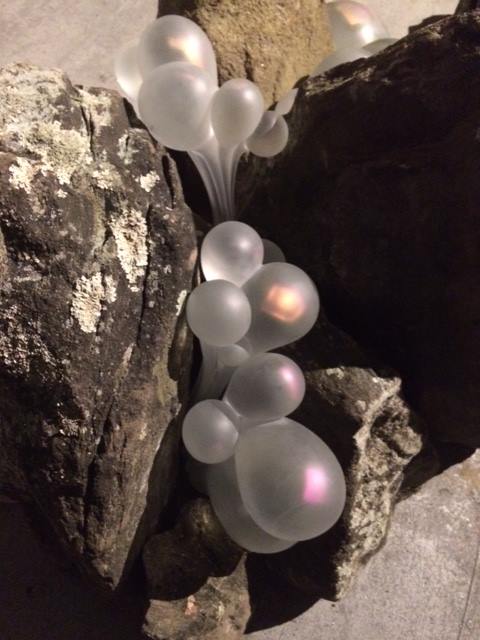 I recently made "Supernatural" the centerpiece for the "Material Instincts" show at Tatiana Pages Gallery in Harlem.
Inspired by the Shinto concept that everything in nature is alive and infused with spirits called Kami "supernatural" literally visualizes them in this softly psychedelic rendition of a Japanese Rock Garden.
Hand Blown glass, rocks dimensions variable 2014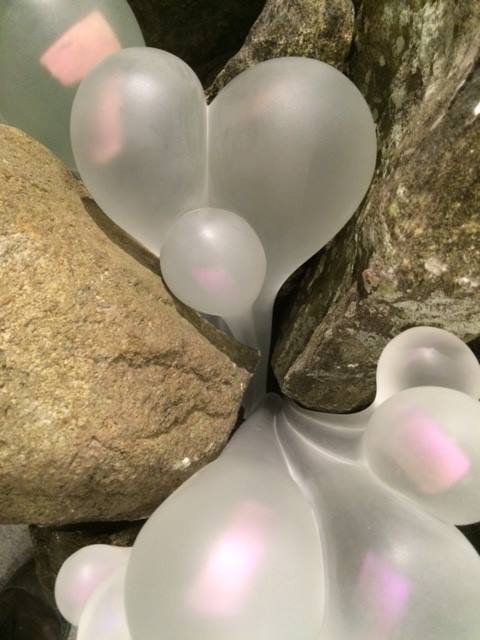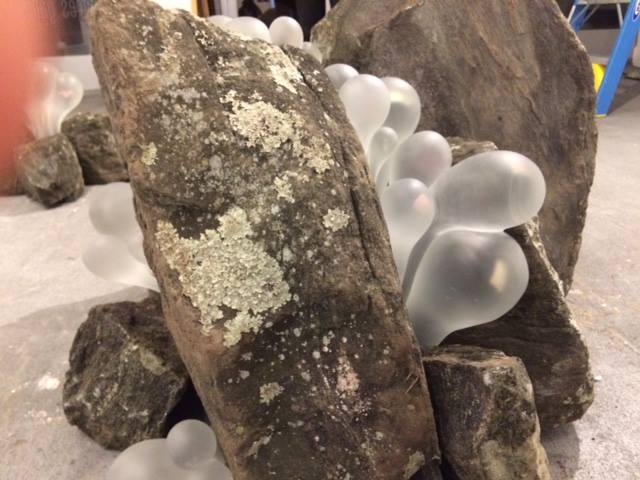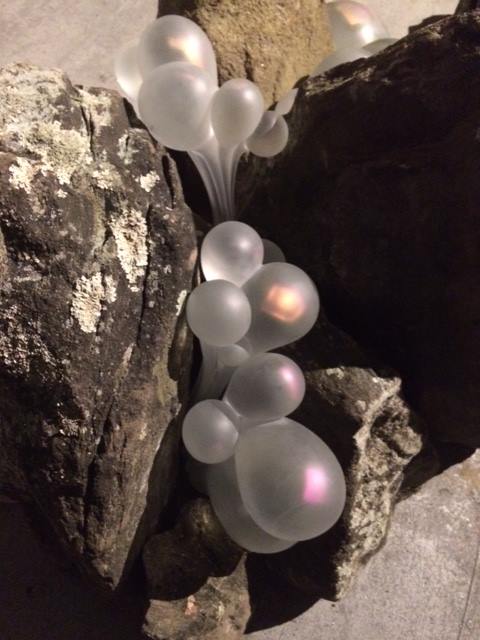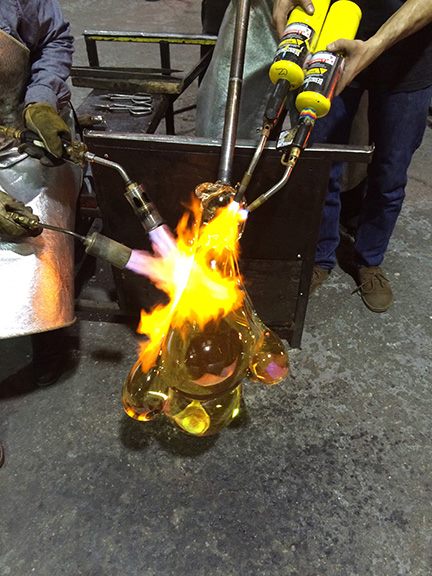 Directions and images from opening: http://tatianapagesgallery.com/2014/12/11/opening-material-instincts/
( I love Tatiana Pages Gallery space because it is new and fresh there is a sense Harlem right now where anything could happen mixed with an old fashioned neighborhood vibe.