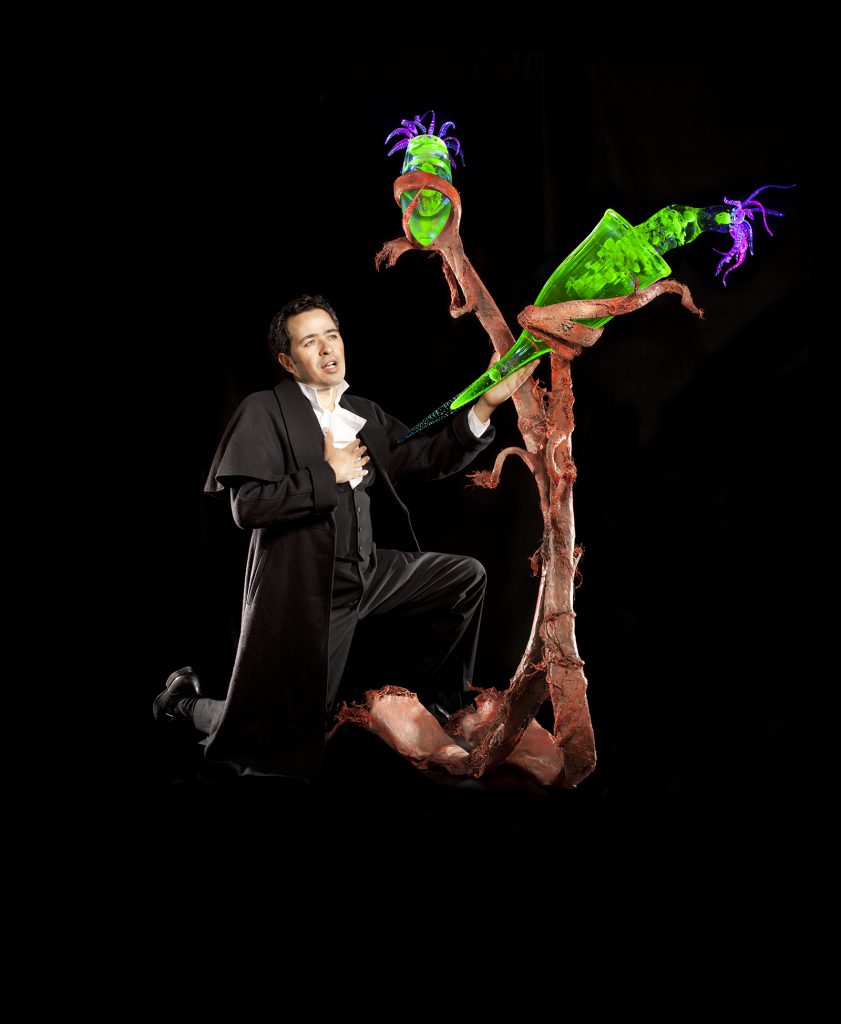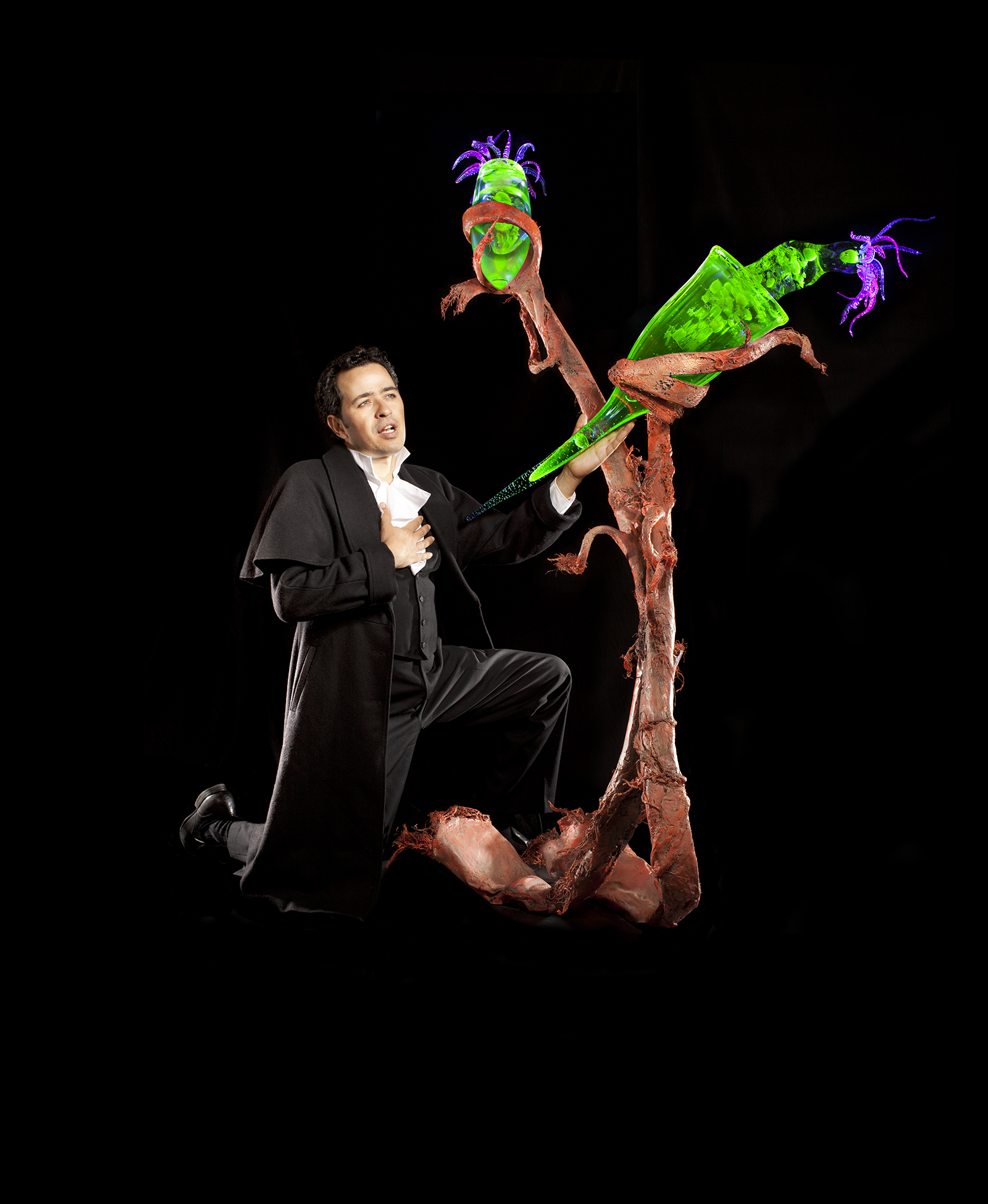 Above Image: Still from Live Performance: Rudolpho with Mimi a Tintinnid Plankton ensnared in micro-degraded plastic Mixed Media Sculpture, Hand Blown Uranium Infused Glass, plastic, metal 2013
Death Through the Microscope, La Bohème: A Portrait of Today's Oceans in Peril
An Illustrated Lecture and Screening with Science Artist Mara G. Haseltine.
Where: The Morbid Anatomy Museum
424 Third Ave, in Brooklyn, at the corner of 7th Street.
Date: Monday February 16th
Time: 8pm
Admission: $8
To purchase tickets and see film trailers go to link below:
http://morbidanatomymuseum.org/event/death-through-the-microscope-la-boheme-a-portrait-of-todays-oceans-in-peril/
Description:
What does it feel like to watch the thing that you love the most in the world slowly die in front of you and there is not a thing you can do about it? That is how science based artist Mara G. Haseltine felt as she collected plankton from water bodies around the world and found microscopic fragments of plastic in all her samples even from the most remote locations, and this was just the pollution visible through the microscope. Why the horror? These exquisite microscopic organisms are fundamental to the functioning of a healthy ocean which means a healthy biosphere creating over half the worlds oxygen, sequestering carbon dioxide and are the most fundamental link in the ocean's food chain.
Hasteltine's discovery of microscopic pollution inspired a series of uranium infused glass sculptures that resemble surreal beings from an alternate universe, but are in fact depictions of oceanic plankton entwined with plastic. The sculptures became a set for Haseltine's art film La Bohème: A Portrait of Today's Oceans in Peril where the viewer ventures into a droplet of water on a microscopic scale an acidic winter ocean. Based on Giacomo Puccini's tragic opera, La Bohème, set in 1840′s Paris "La Bohème" depicts the poor young poet Rodolfo, who falls in love with Mimi, a young grisette who is dying of consumption. In this case, Mimi is the plankton sculpture ensnared in plastic riddled with dinoflagellate parasites–a representation of our ailing oceans.
A multi media event Haseltine will show a scientific documentary about the making of "La Bohème.." entitled "Invisible Oceans" by Emily Driscoll of Bon-Sci Films, along with an illustrated lecture and finally Haseltine art film "La Bohème: A Portrait of Today's Oceans in Peril"