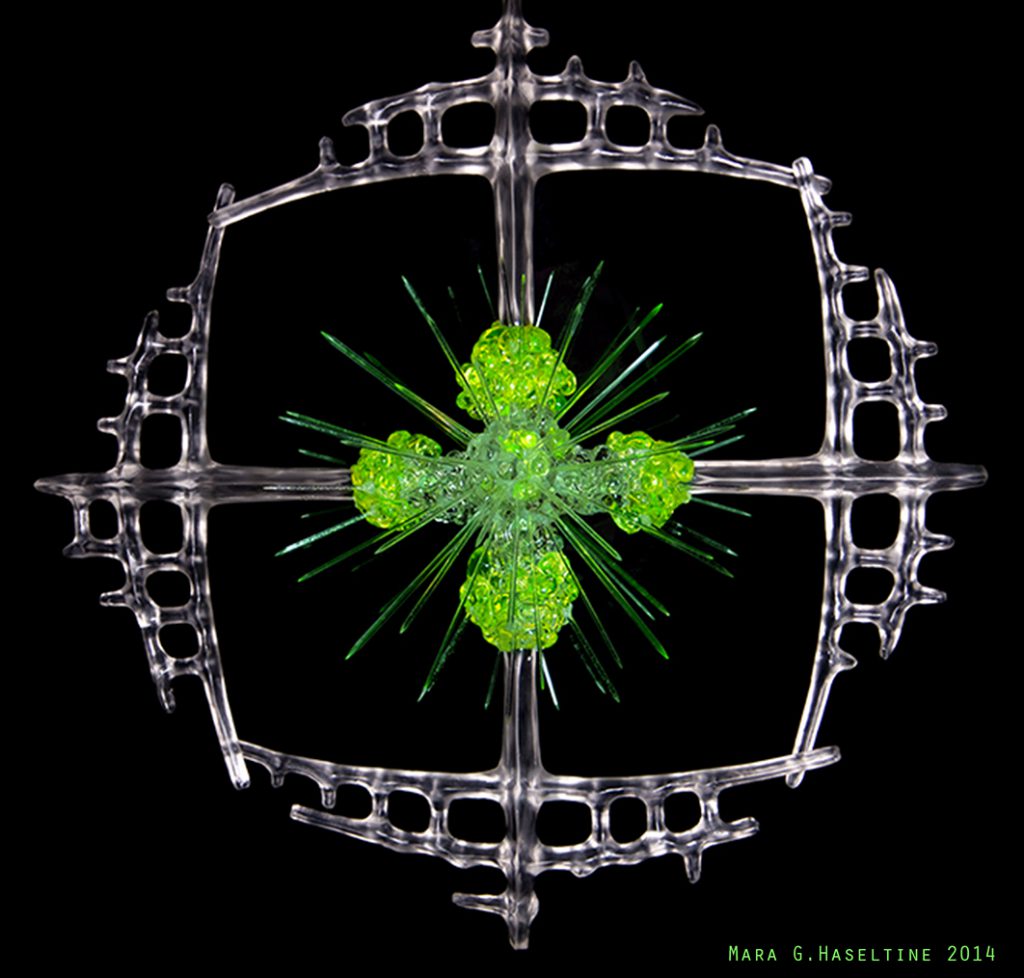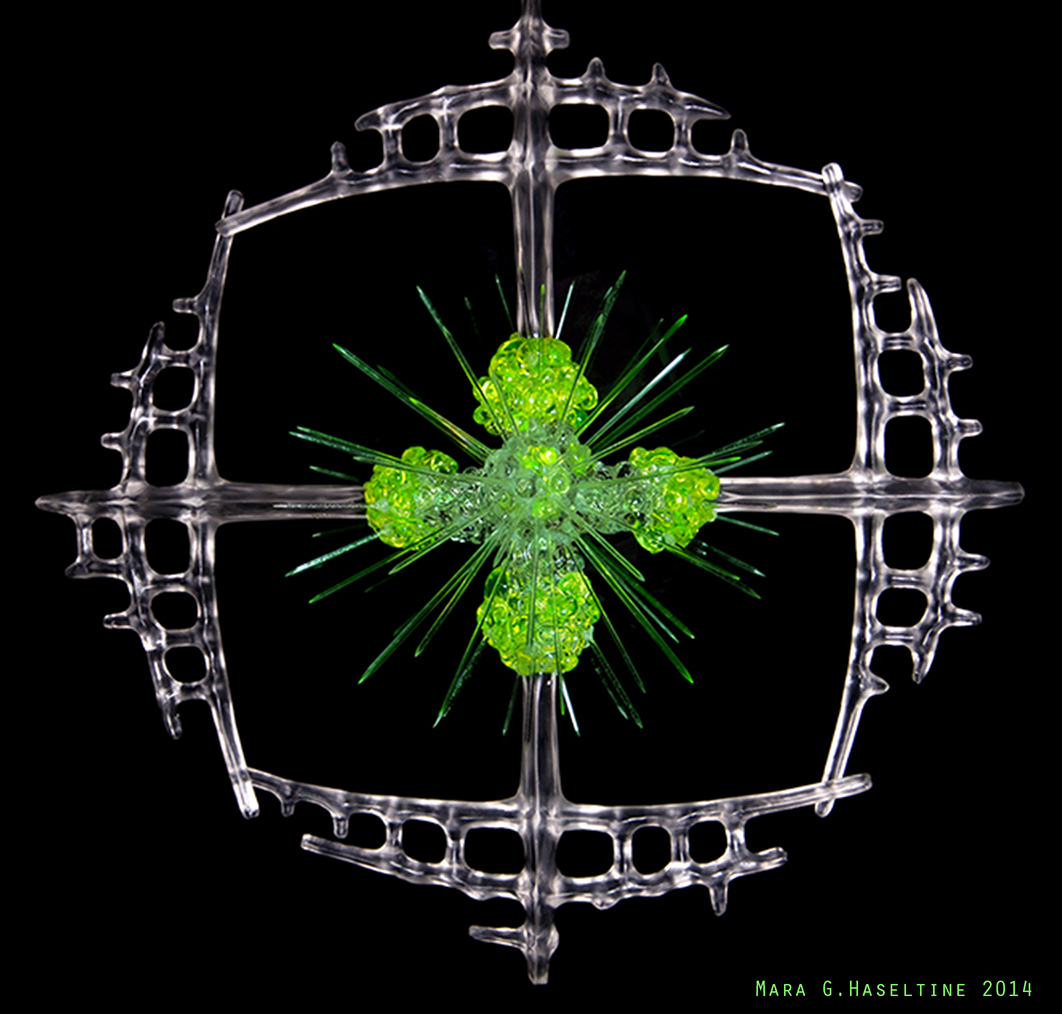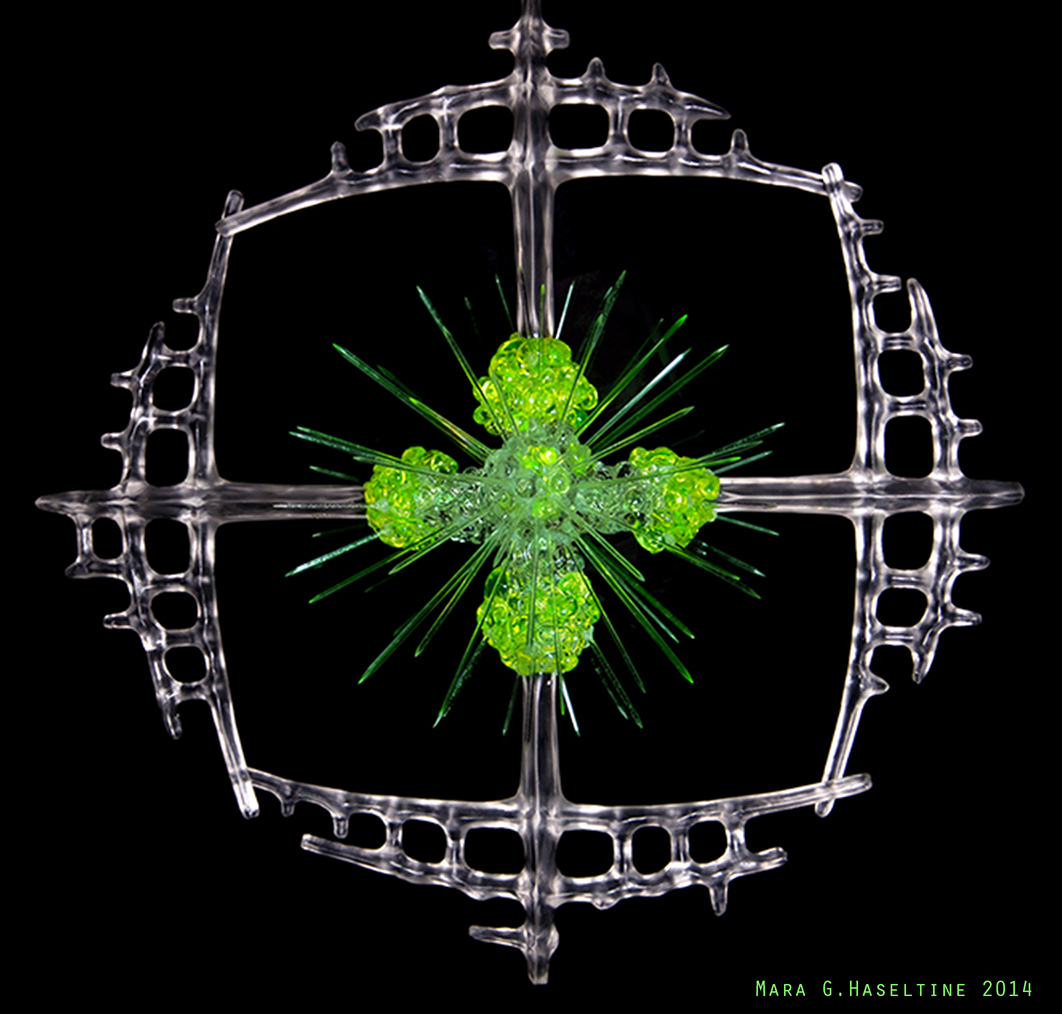 above image: Lithopetra Plankton: Uranium Infused Glass and cast lead crystal , 2'X2'X12″, 2014
Art Lecture: Geotherapy 101: From the Nano to the Geo, How Art Can Heal the Planet
Admission: FREE
When: Feb 3rd at 7pm
Where: School of Visual Arts
3rd-floor Amphitheater
209 East 23rd Street
NYC
"At no other time in history has our cultural evolution and biological evolution been so intertwined"-MGH
On February 3rd I will be the Visiting Artist Lecturer for Art in the First Person lecture series for Spring 2015 at School of Visual Arts. I am terribly excited because the School of Visual Arts is a ground breaking institution in the field of Science and Art headed by Suzanne Anker.
My talk will be about how my work which is a cross section of science, art, technology and social change is rooted in the concept of "Geotherapy" weather it be at a microscopic or grand scale.
Richard Grantham, a molecular biologist, and Von Renessler Potter, a cancer researcher, first promulgated in 1991 in Lyons France by a panel of scientists led The Declaration of Geotherapy and Bioethics to address climate change. The declaration states the choice to "take actions not to sacrifice our natural resources for short term gains" will affect both our "biological and cultural evolution".
The practice of Geotherapy has the power to transform perception and action. Practitioners of Geotherapy, like good doctors, diagnose the problems of the environment based on coherent evidence and prescribe appropriate, fact based remedies. When applied to art "Geotherapy" has the power to catalyze a shift in global consciousness and cultural awareness. Art plays a vital role in creating the social and cultural milieu required for action. Artists can focus public awareness on a global bioethic by creating awareness pieces, environmental interventions, bioremediation projects and habitat reconstruction work.
I will describe how some of my own work has been influenced by the concepts of Geotherapy on both a material and spiritual level.