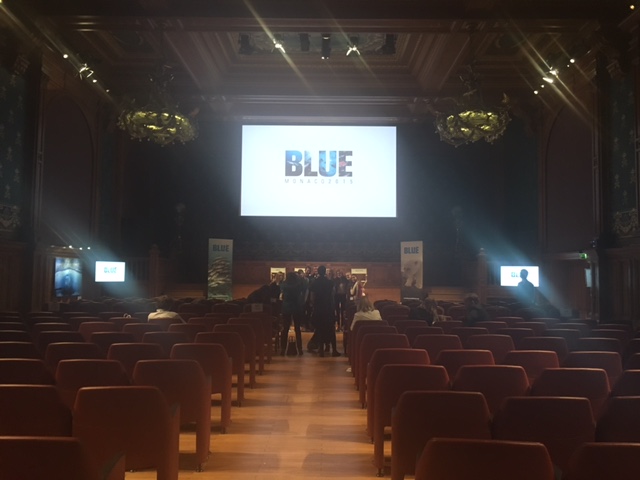 BLUE Ocean Film Festival Nov 6th-9th Monaco
It was such an honor to present my work at the Blue Ocean Film festival. The event was amazing as it was the Blue Ocean Film Festival's first time ever being hosted by Prince Albert at the Musée Océanographique de Monaco. The entire festival under the Prince's Direction was geared toward making a splash at COP21 and making sure Oceans were on the agenda along with renewable energy etc. The Prince gave a lovely speech about this.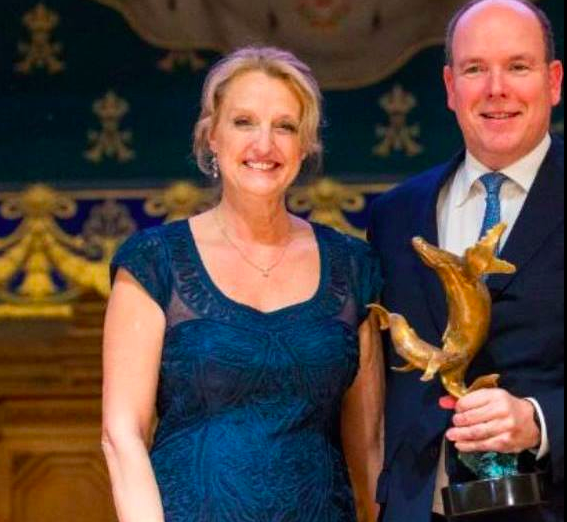 Above Blue Ocean Film Festival Director Debbie Kinder with Prince Alpert.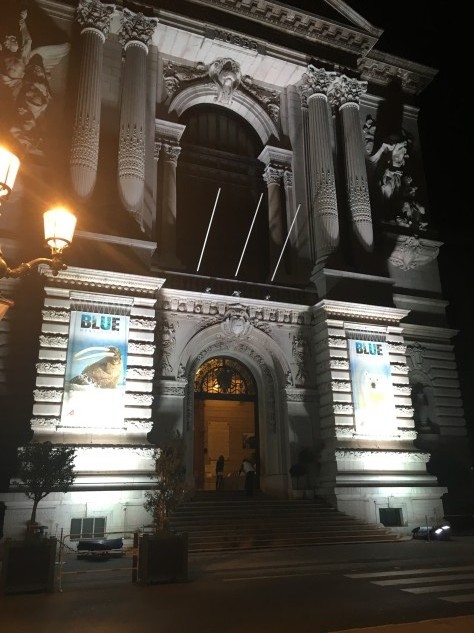 Above the Musée Océanographique de Monaco!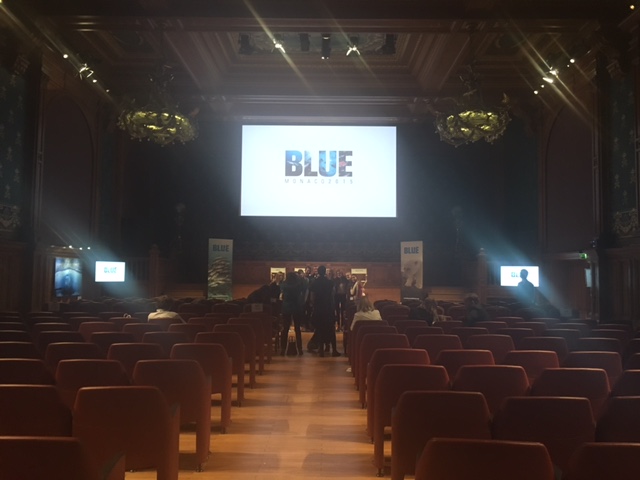 It was really a grand affair and I was able to show my film La Bohème a Portrait of Today's Oceans in Peril along with the documentary Invisible Oceans by BonSci Films about the making of La Boheme and the ocean science behind plankton and micro-plastics.
Description of my Film: La Bohème: A Portrait of Today's Oceans in Peril
I showed my film La Bohème: A Portrait of Today's Oceans in Peril depicts the moment from Puccini's famous opera "La Bohème" when the poor young poet Rudolfo, first sees and falls in love with Mimi, a young grisette who is dying of consumption. In this case, Mimi is tintinnid plankton ensnared in micro-degraded plastic and infected with dinoflagellate parasites submerged in an in an acidic winter ocean. Sci-artist Mara Haseltine's six-foot uranium infused glass ensnared in represents of Mimi, inspired by actual plankton samples she collected while off the coast of Chile, is serenaded Rudolpho played by opera singer Joseph Bartning. This short film intends to highlight the inseparable relationship between humans and the health of the microscopic world in particular our oceans.
In conjunction with Invisible Oceans by Emily Driscol of BonSi a documentary about the making of the sculptures in La Boheme install along with some scientists talking about the role plankton plays in the earth atmosphere and the dangers of microscopic threads from laundry. Which really is most of what I see through the microscope tangled up with plankton.
Invisible Ocean: Plankton & Plastic – Full Movie [HD] from BonSci Films on Vimeo.
My film block was followed by a reception in which we drank champagne from my Tintinnid Plankton Champagne Flutes, which are hand blown glass infused with uranium so they fluoresce under Ultra violet light for a special toast to the oceans.
Below Poster for film and Tintinnid Plankton and Champagne Flutes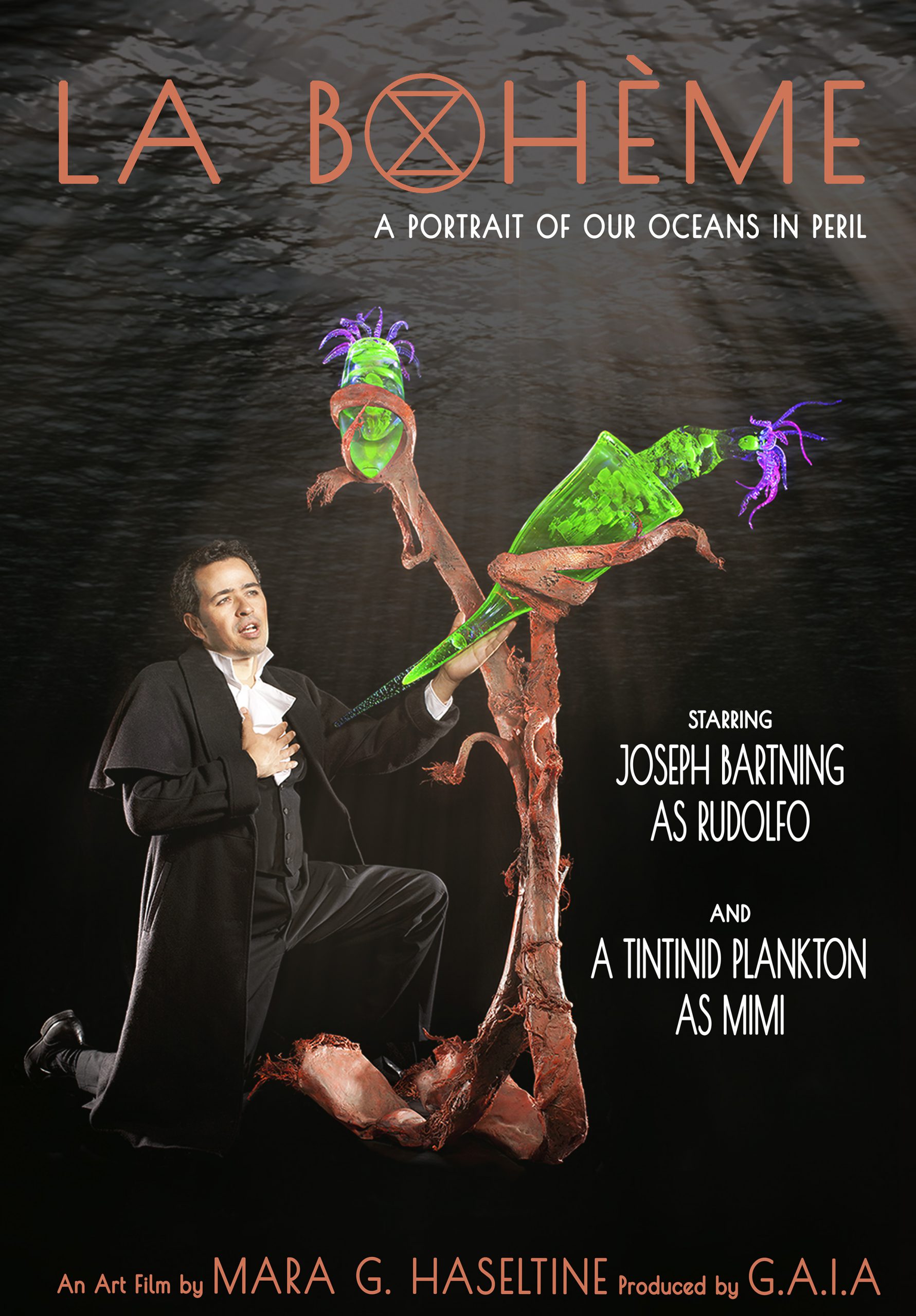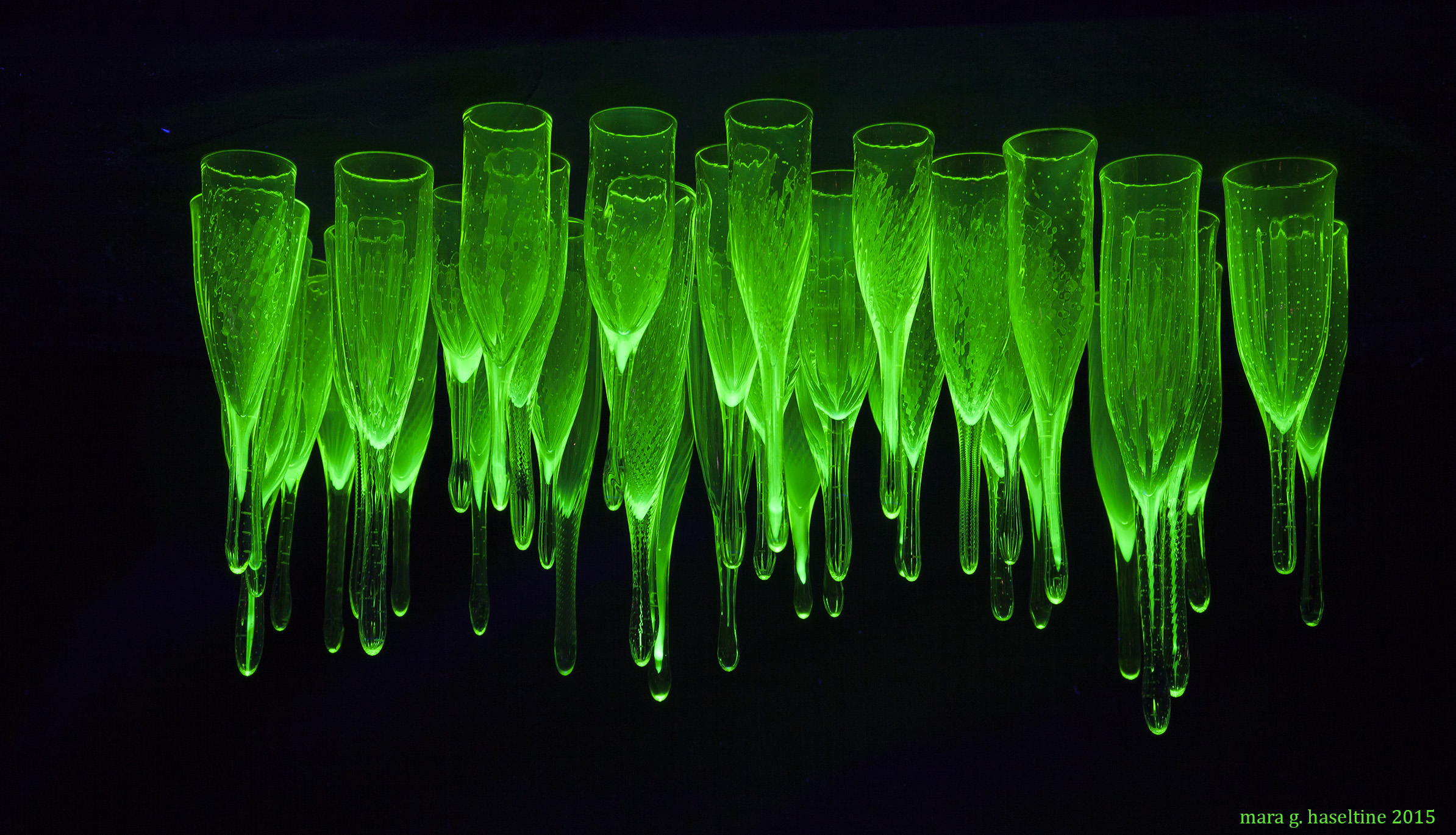 "Toasting the Ocean" with 'Her Deepness" Sylvia Earl!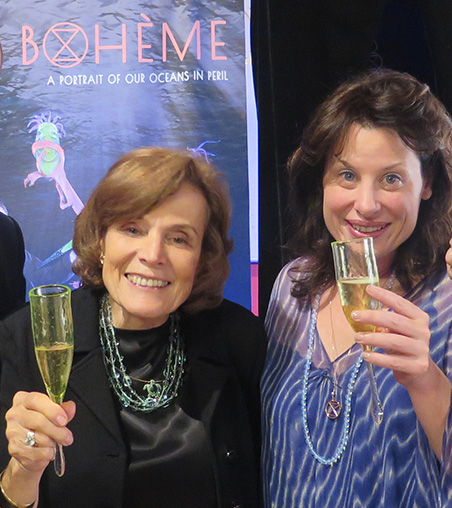 Above the participants in the Champagne Toast!!! Special Thanks to VSY Yachts for hosting the reception!
And Charlotte Vick well for being an amazing! Charlotte below explaining how the badges at BLUE were made from "green" plastic.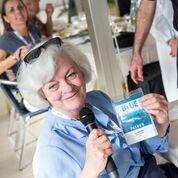 Below me and Louie Psihoyos the Director of the 'Cove' and 'Racing Extinction' which delightfully won as best picture!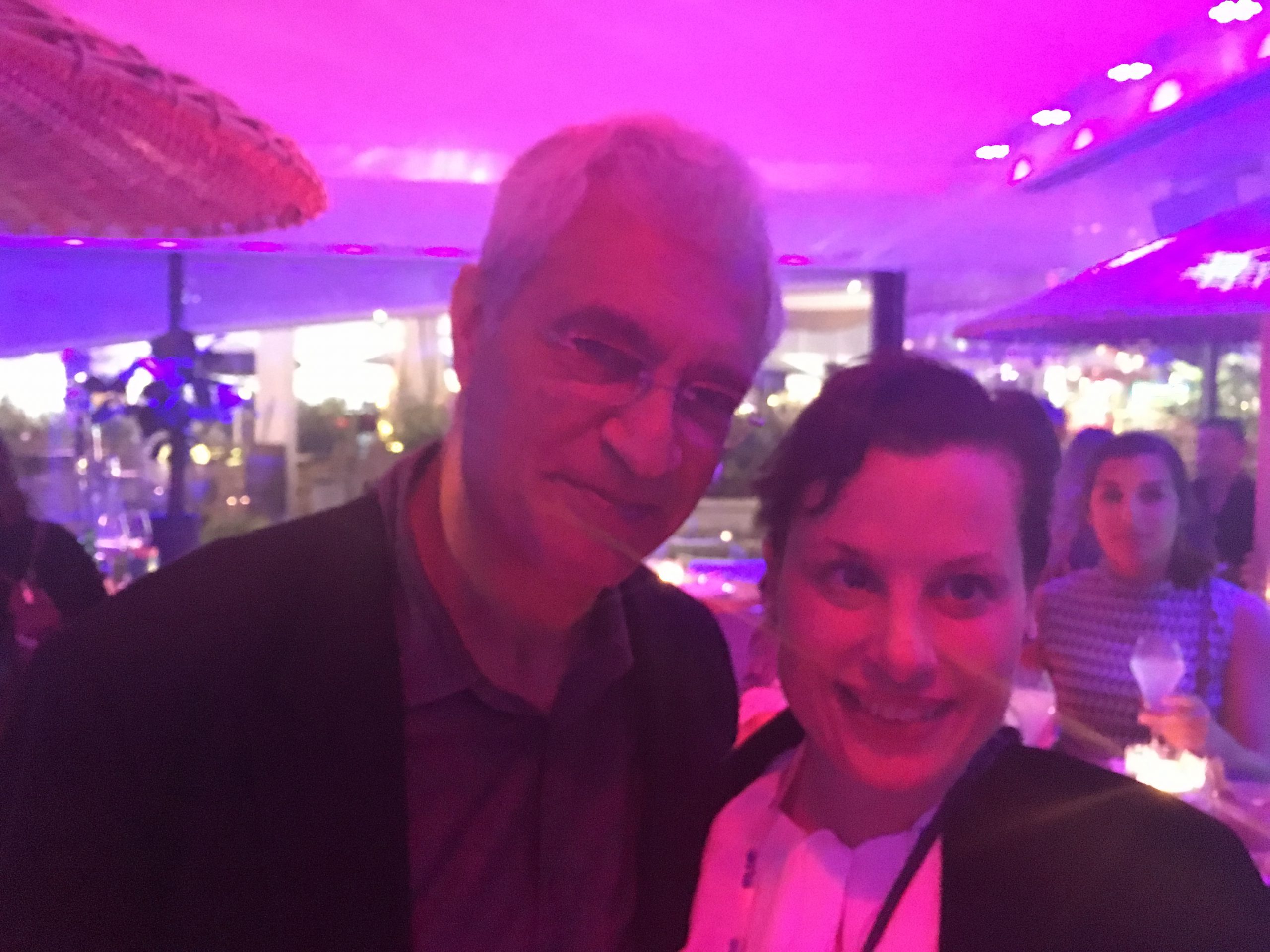 Below with Vienna Eleuteri of VSY Yachts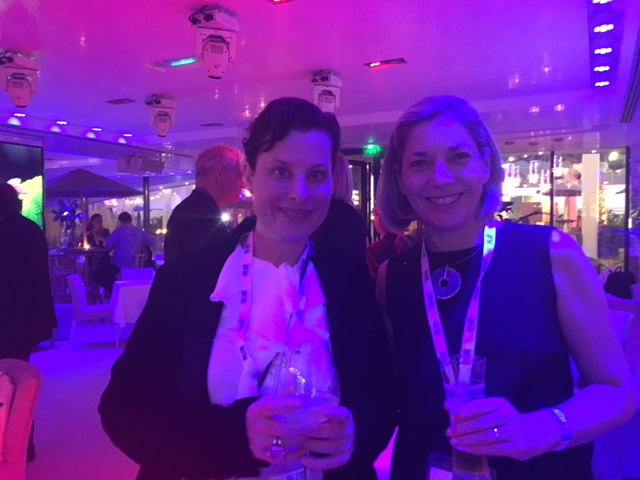 With Peter Getzels…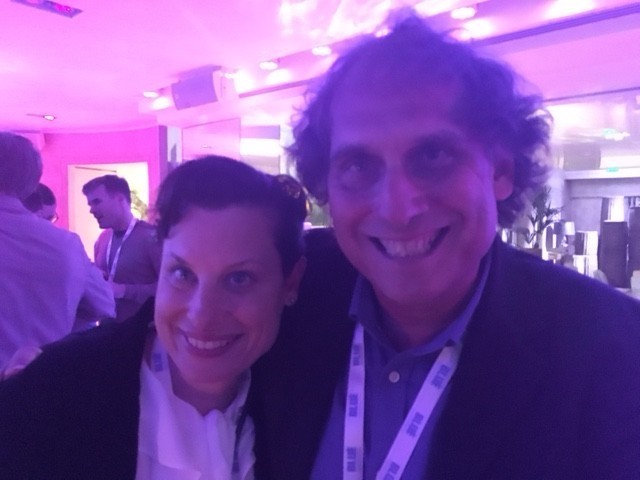 And finally below with the 'regassi' the Italian Press….